Help Center
How do I change my agent status to available/unavailable in Chat Desk?
When you log into Chat Desk as an agent, your status is set to "Available" by default. Logging out of Chat Desk sets your status to "Unavailable".
You can also manually change your status by clicking on the profile icon in the top right corner of the main navigation bar. Toggle the radio buttons to change your status between "available" or "unavailable". When your status is "available", a green dot will display on your profile button. When your status is "unavailable", a red dot will display, and chats will not be assigned or transferred to you.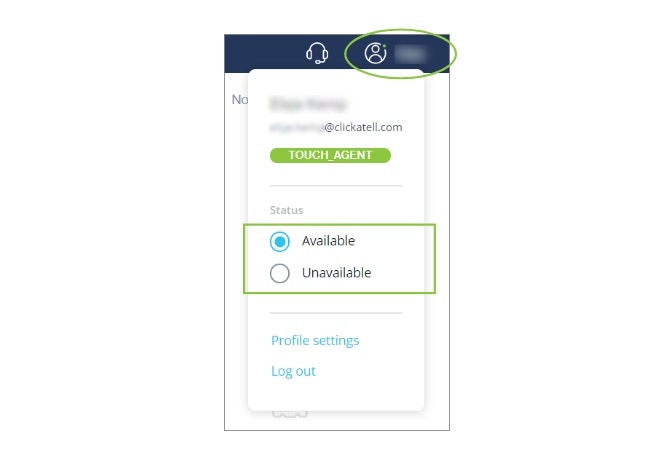 Contact support
Contact our support team and one of our agents will be in touch with you to answer any questions you have.
Ask the community
Visit Stack Overflow to join our community of developers and find the answer you need.
Developer docs
Access the latest technical information regarding Clickatell's channels, products and APIs.