STOREFRONT
Automate customer interactions
Use a retail chatbot to quickly respond to your customers when they text your business, scan a QR code, or click a button on your website or app.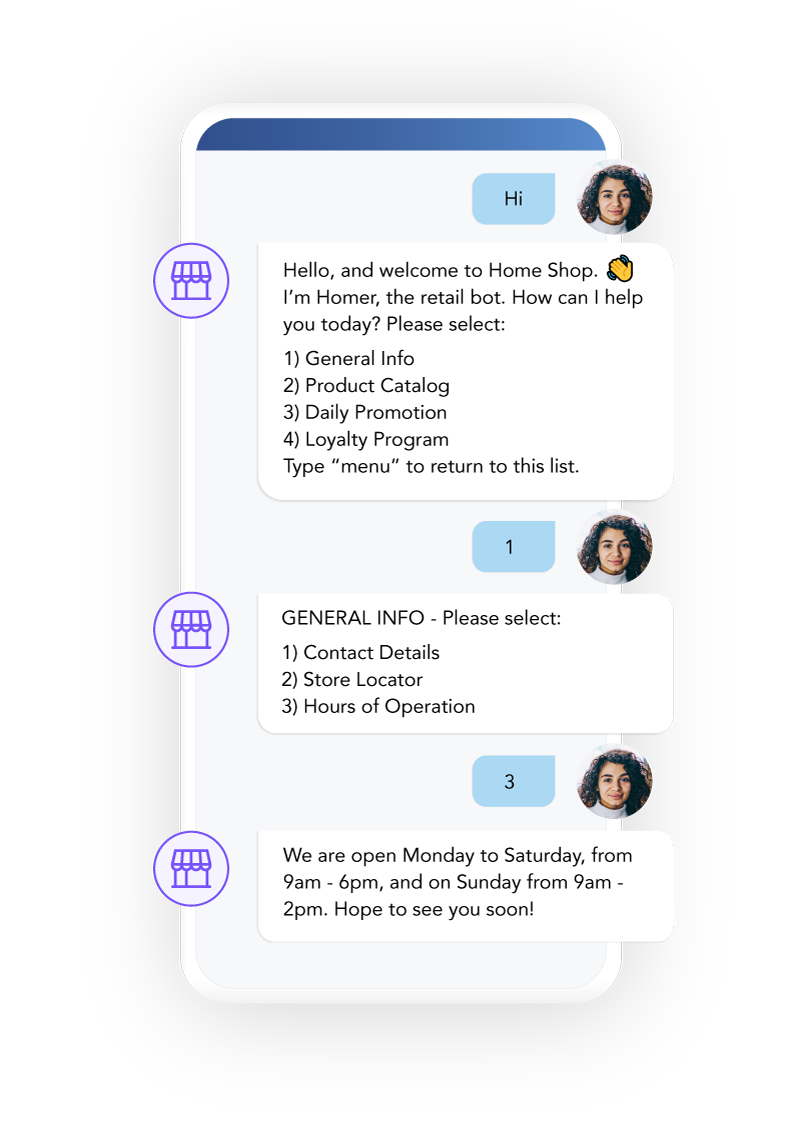 ORDER UPDATES
Keep customers informed
Allow your customers to opt-in at checkout, and send them order and payment confirmation, tracking information and delivery status, all through simple messaging.​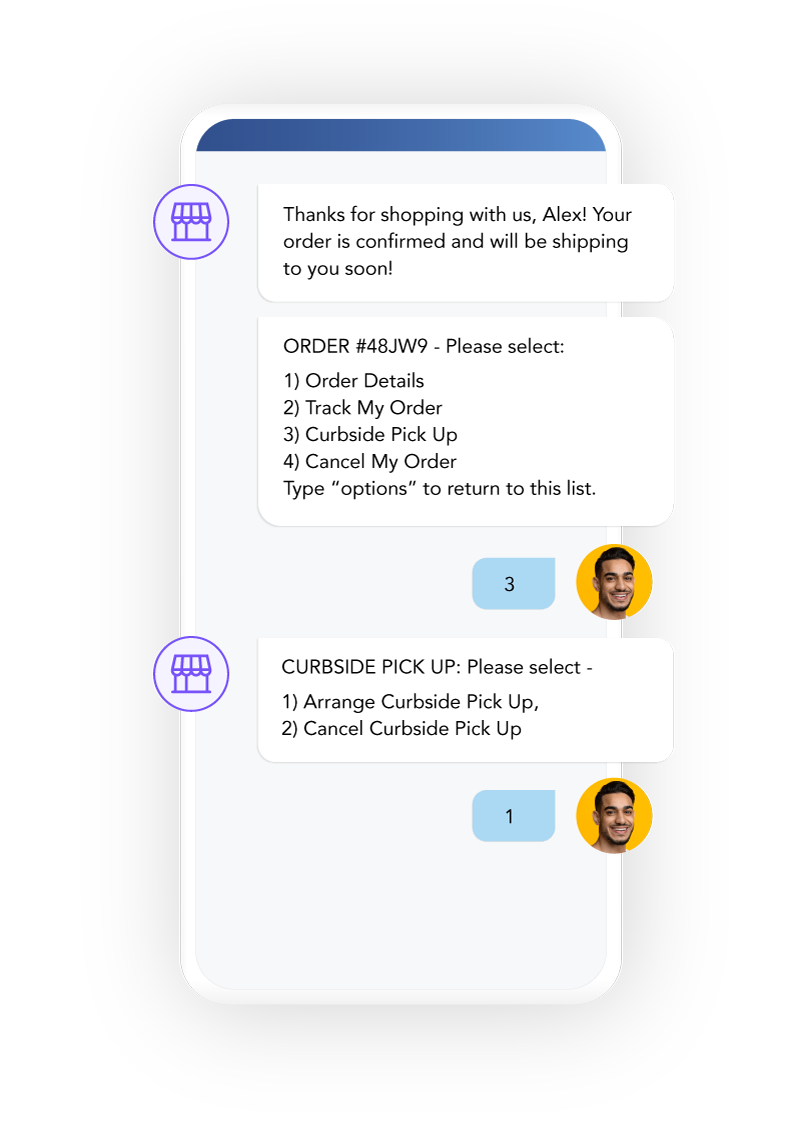 CART ABANDONMENT
Reactivate stalled purchases
Send customers a message reminding them that they still have items in their cart. Present a link to pay with discount and incentivize them to complete their purchase.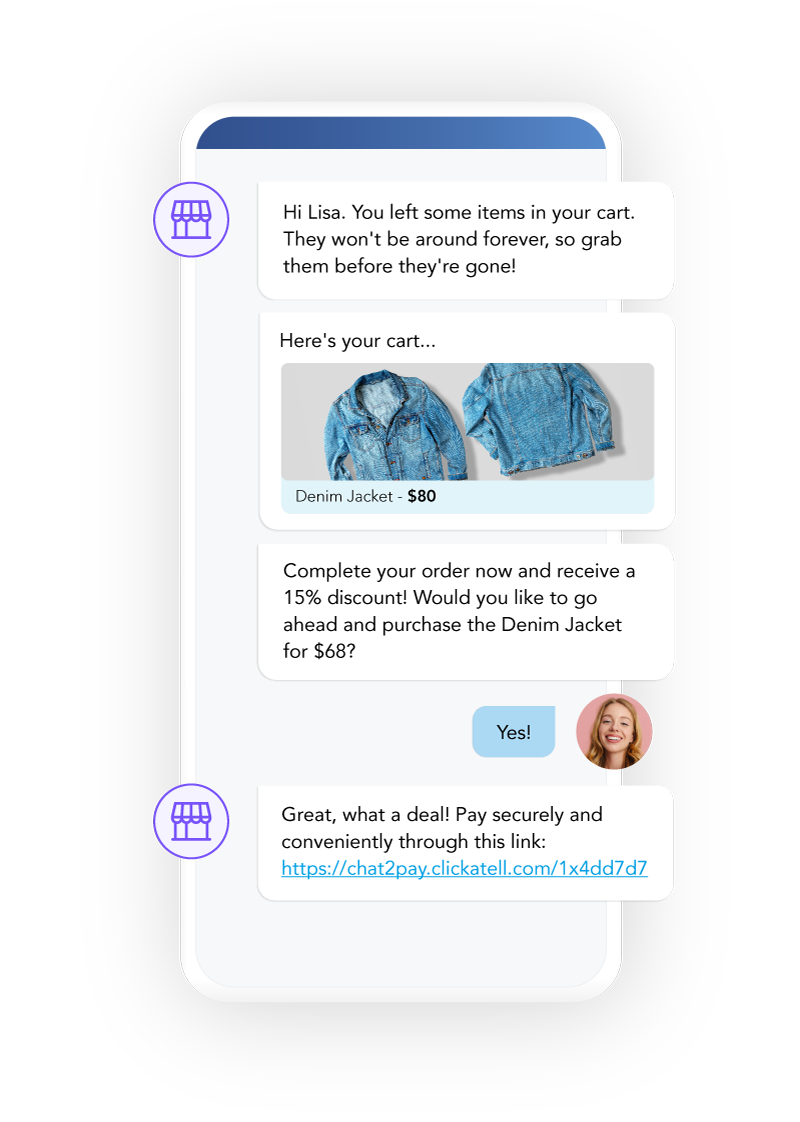 PROMOTIONS
Engage with relevant promotions
When a new product becomes available, or a product comes back in stock, reach out to your customers to let them know, with incentives to buy right there and then.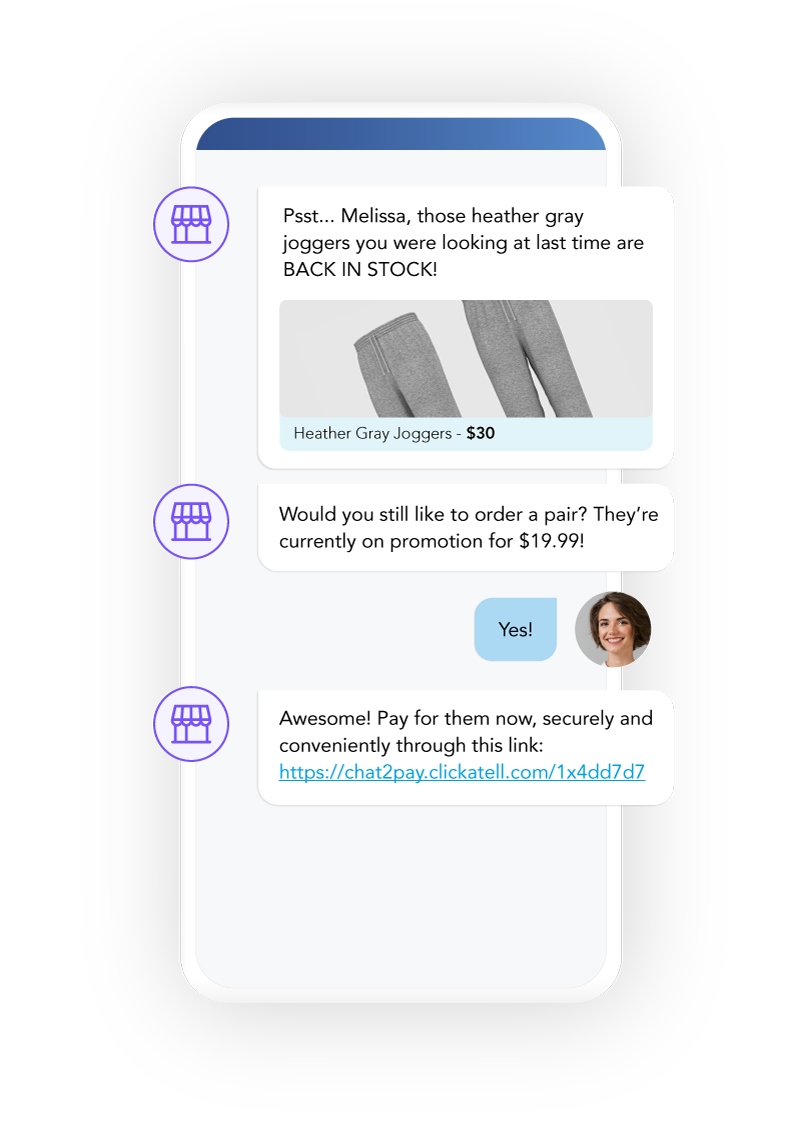 LOYALTY PROGRAMS 
Increase customer retention
Drive more revenue from existing customers, by onboarding them to your loyalty program. Deliver their first special offer with a payment link from Chat 2 Pay.