BOOKING UPDATES
Keep customers informed
Allow your customers to opt-in at checkout, and send them booking confirmation, and Day of Ops messaging, such as check-in notifications, digital boarding passes, flight status updates, gate changes, baggage pickup, seat upgrades, etc.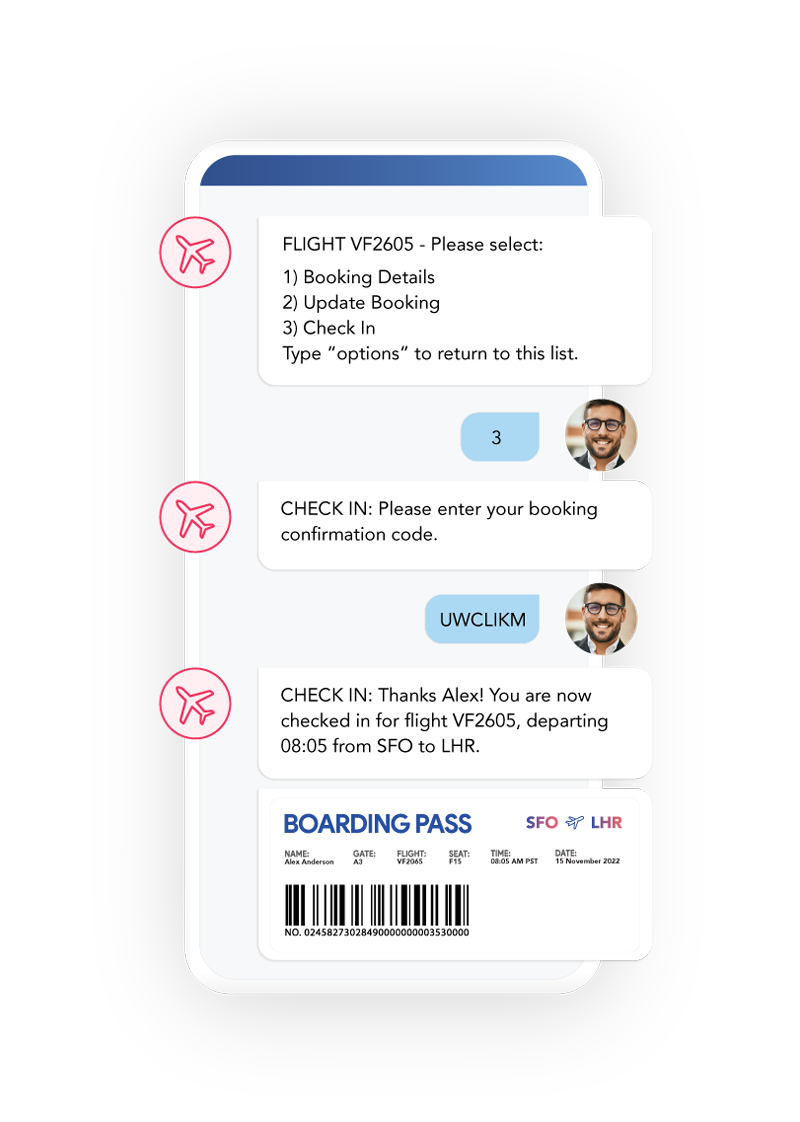 TRAVEL DESK
Automated customer interactions
Use a travel chatbot to quickly respond to your customers when they text your business, scan a QR code, or click a button on your website or app.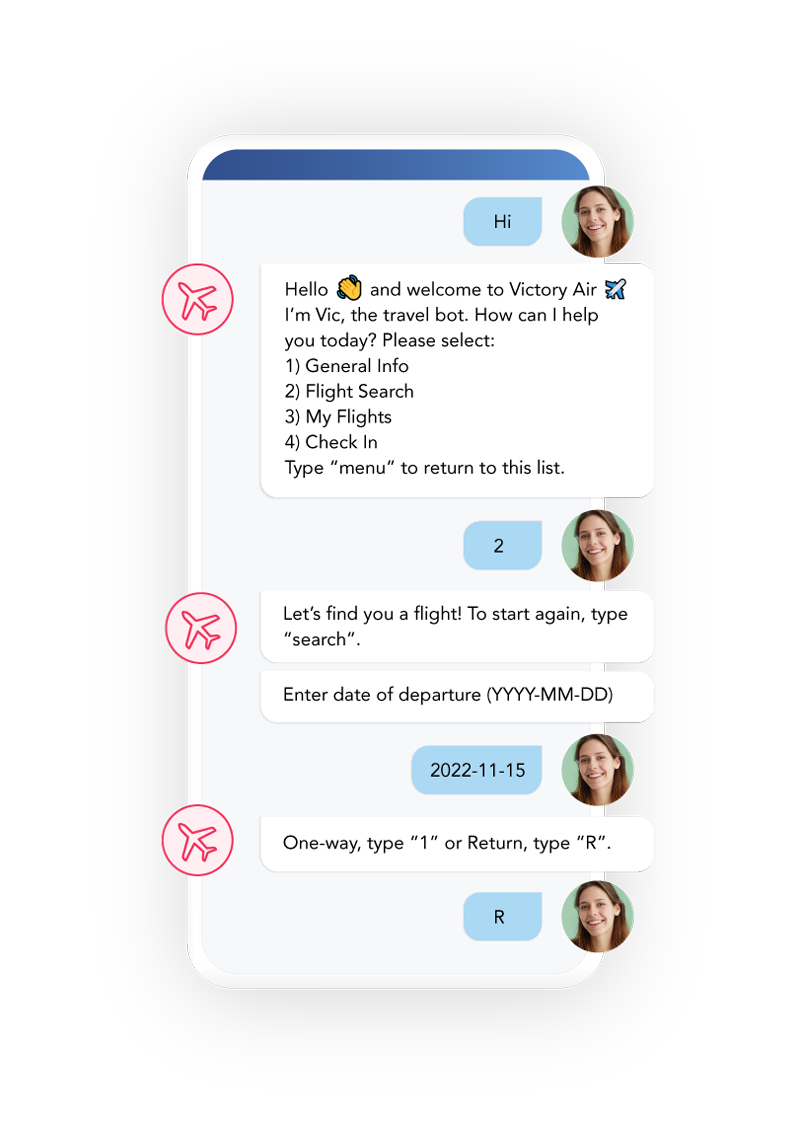 ABANDONED BOOKINGS
Reactivate stalled purchases
Send customers a message reminding them that they still have items in their cart. Present a link to pay and incentivize them to complete their purchase.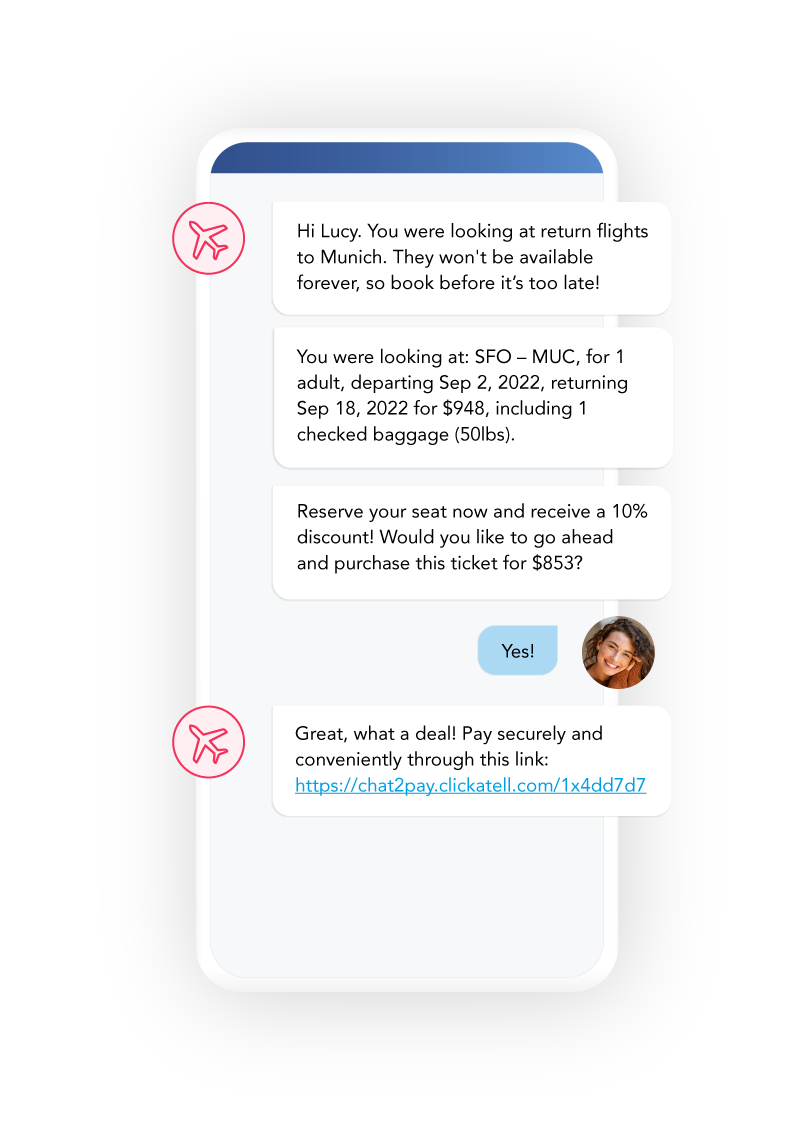 LAST MINUTE DEALS
Engage with relevant promotions
Reach out to your customers and allow them to take advantage of last-minute special offers to their favorite destinations, including incentives to buy right there and then.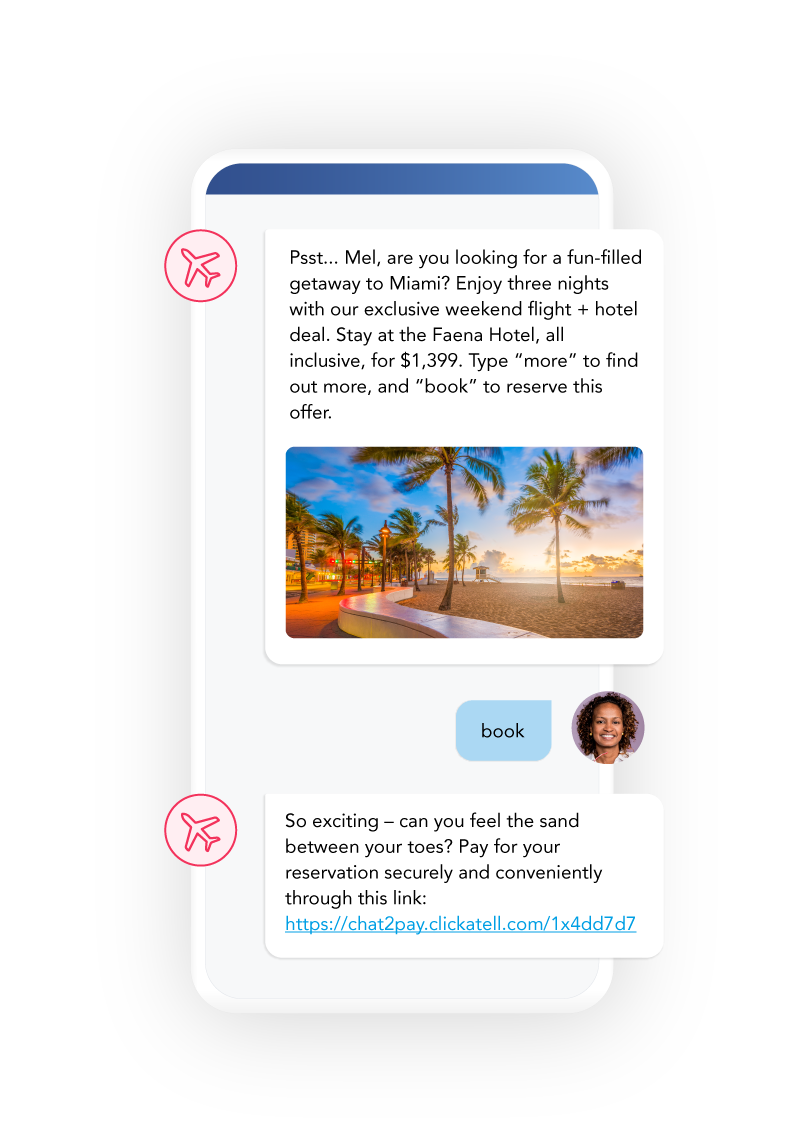 CUSTOMER SATISFACTION
Increase revenue, reduce costs
Determine how well your products or services meet customer expectations. One of the most important indicators of purchase intentions and customer loyalty, establishing customer satisfaction helps predict business growth and revenue, while preventing customer churn.