INFO AND SERVICES
Real-time communication
Use a chatbot to automate certain student interactions, by providing access to a list of useful information and services when they text a number, scan a QR code, or click a button on your website. Start engaging conversations on trusted channels without an app.​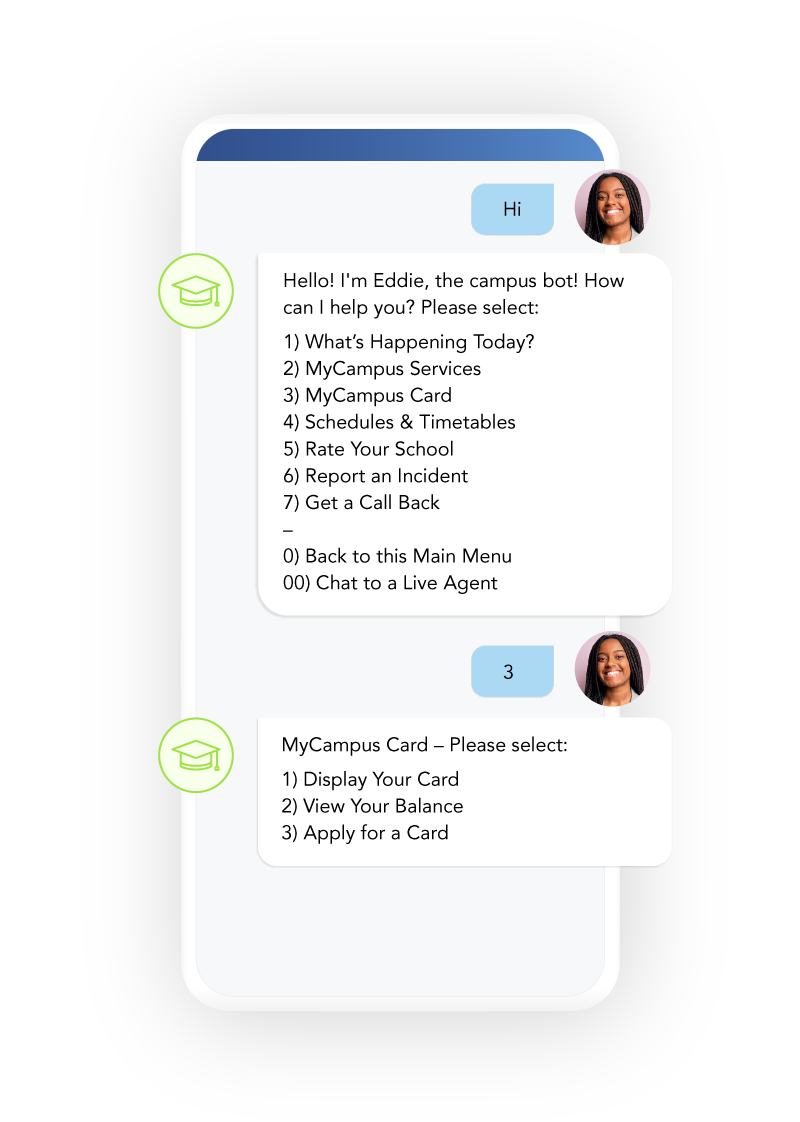 ADMISSIONS
Make their first experience great
When it comes to education, every inquiry is always an important one. Whether it's students or parents, nurture them along the admissions path by leveraging a chatbot to answer commonly asked questions. Seamlessly switch to a live agent in the same thread when human interaction is needed.
SCHEDULES
School is now in session
Help students stay on course with schedule reminders for registration, class times, due dates, and more. Proactive, personalized notifications help keep students on-point with their studies and engaged in the rhythm of campus life.​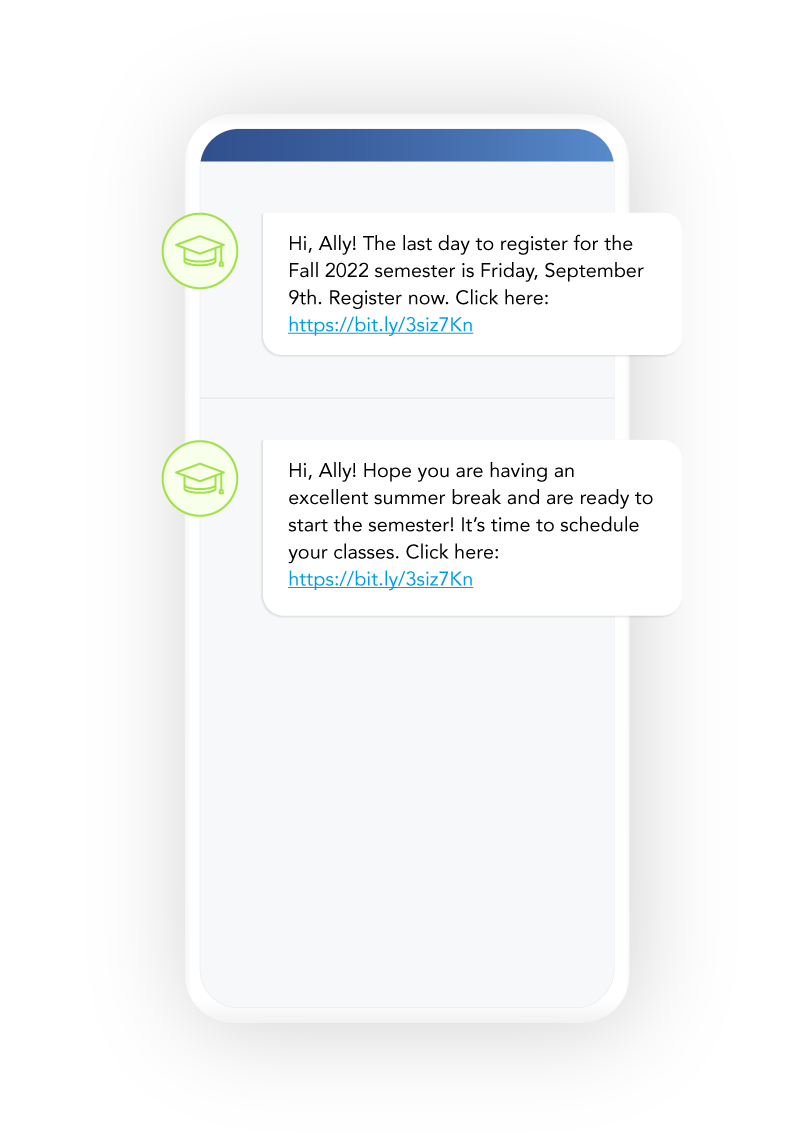 ALERTS
Your student hotline
Utilize the power of real-time messaging to help students stay well-informed on all campus news including safety alerts, canceled classes, inclement weather, and other events that occur at short notice.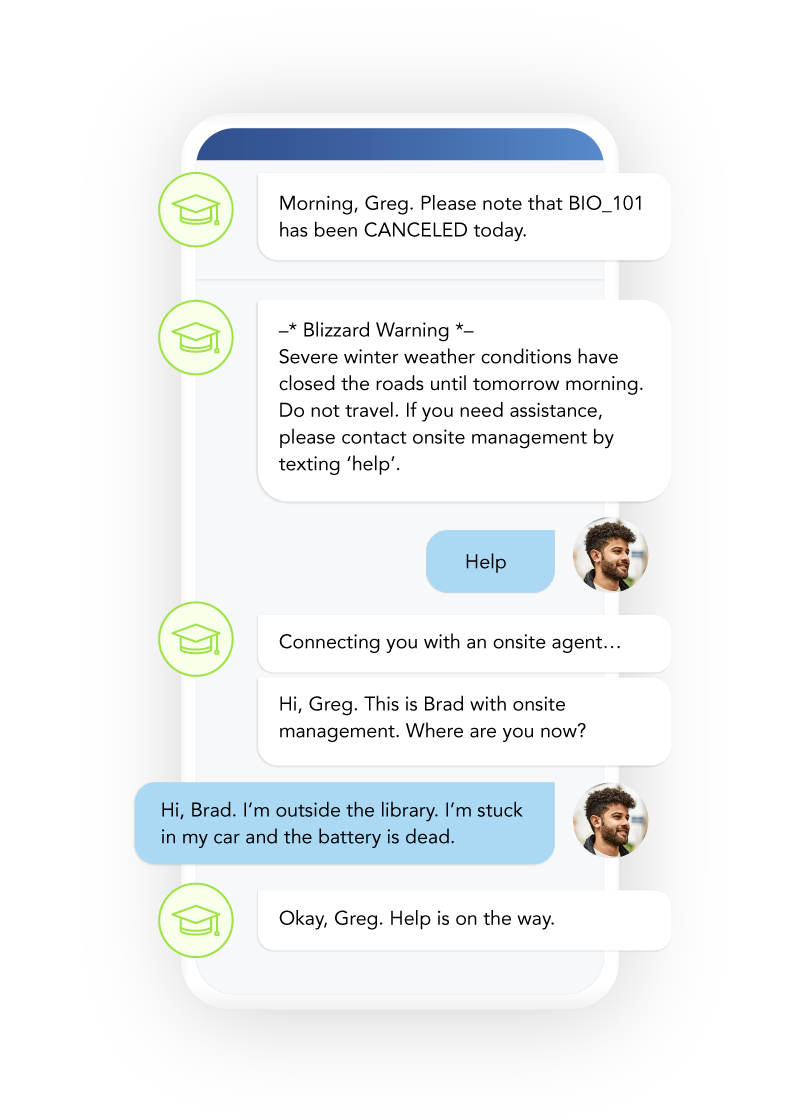 LIVE EVENTS
Promote school spirit
Texting can be extremely effective for promoting school events and entertainment, such as games, live music, and initiatives run by student organizations. Send reminders, updates, and even enable ticket purchases, all within the same message thread.