FRONT DESK
Automated customer service
Use a chatbot to instantly respond to your customers, day or night, when they text your gym, studio, or wellness center. Connect with customers and prospects; answer general questions, provide helpful information, and win new customers, all on trusted messaging channels.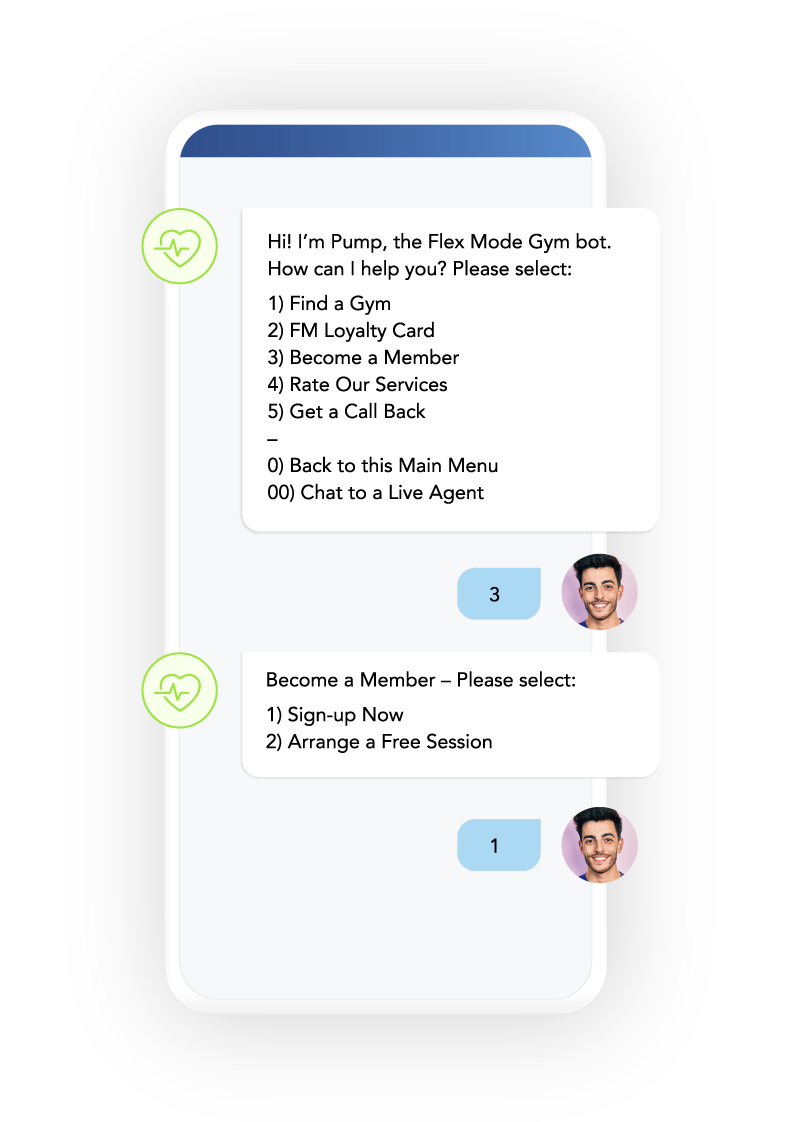 APPOINTMENTS, BOOKINGS, AND REMINDERS
Keep your customers moving and motivated!
For easier scheduling, start leveraging personalized and automated appointment reminders and real-time customer support with the help of SMS and chat. Your customers deserve instant communications from their wellness providers and we're here to help you make your customer experience more personal, helpful, and convenient.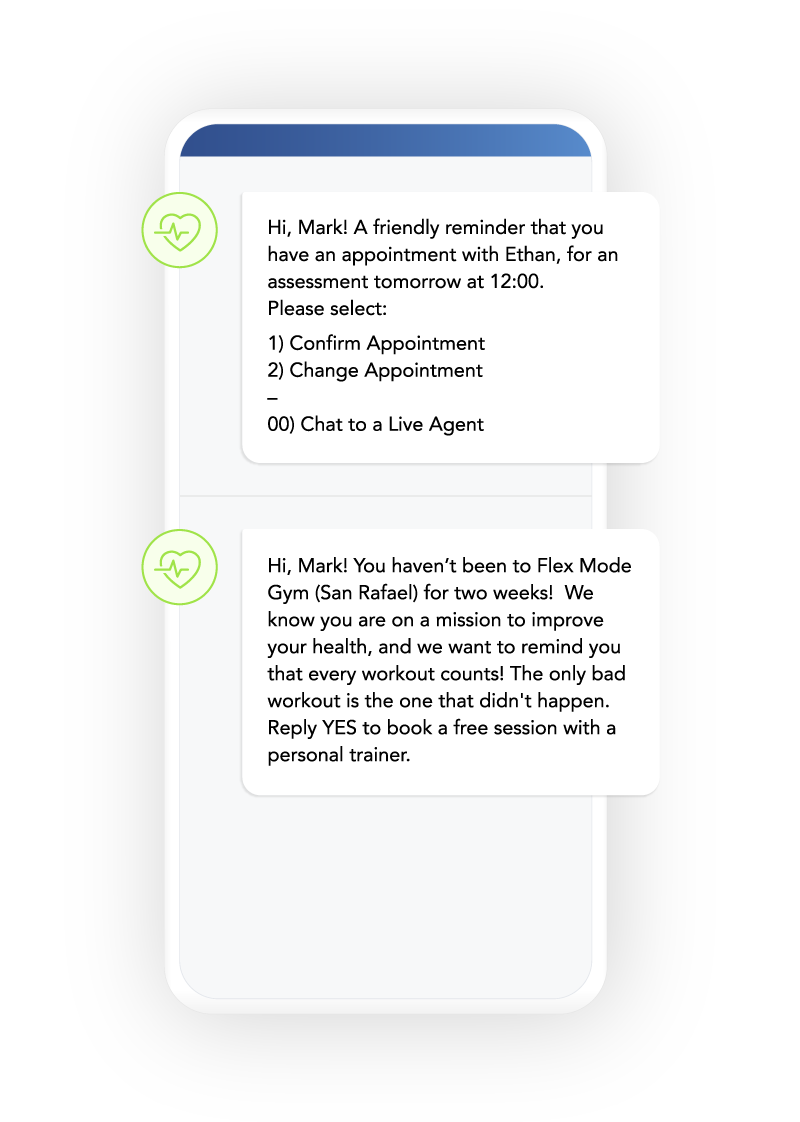 MEMBERSHIPS AND LOYALTY
Renew memberships with secure payments in chat
Flex your brand's muscle by notifying customers when their contracts are coming to an end and offer to renew their membership package through chat. Make it possible for them to purchase a new membership or upgrade to another package with Chat 2 Pay.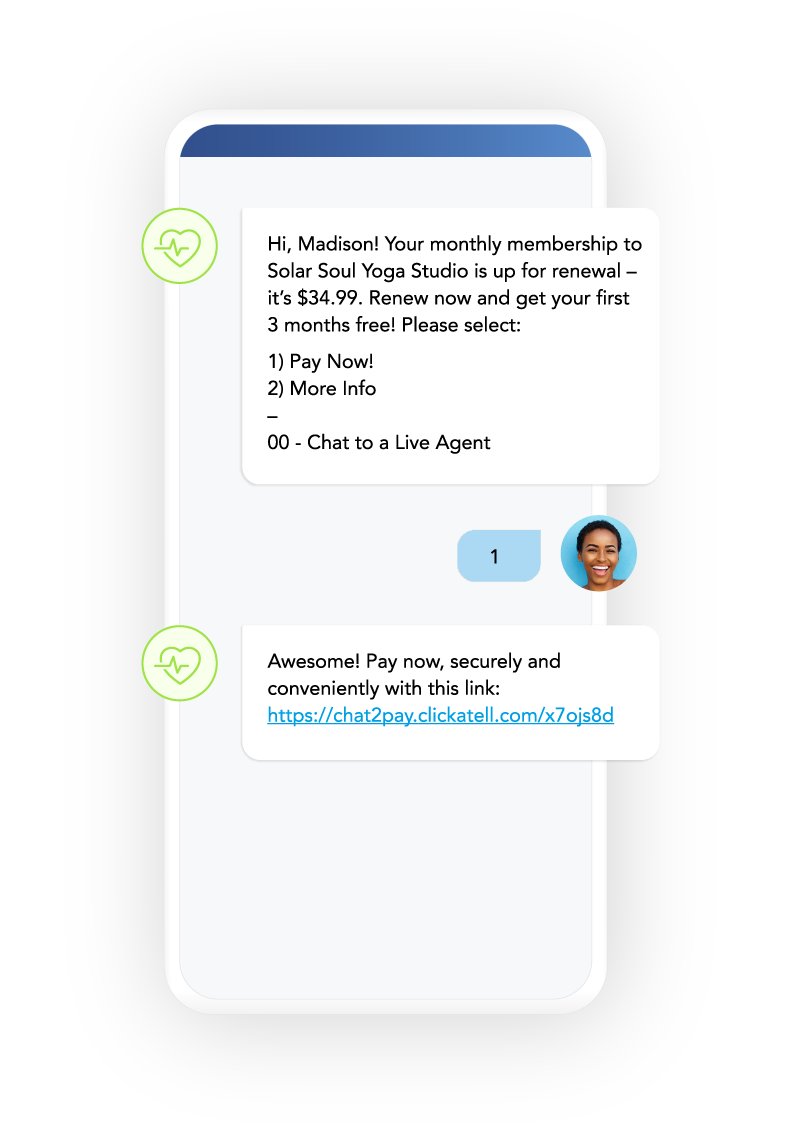 REGISTER AND ASSESS
The data you need to succeed
Utilize SMS and chat to reduce the hassle of signing up new customers. Guide them through the process in their messaging channel of choice, gathering vital information along the way that simplifies and automates the registration process. Once signed up, speed up the intake process by using the same convenient channel to deliver a health assessment.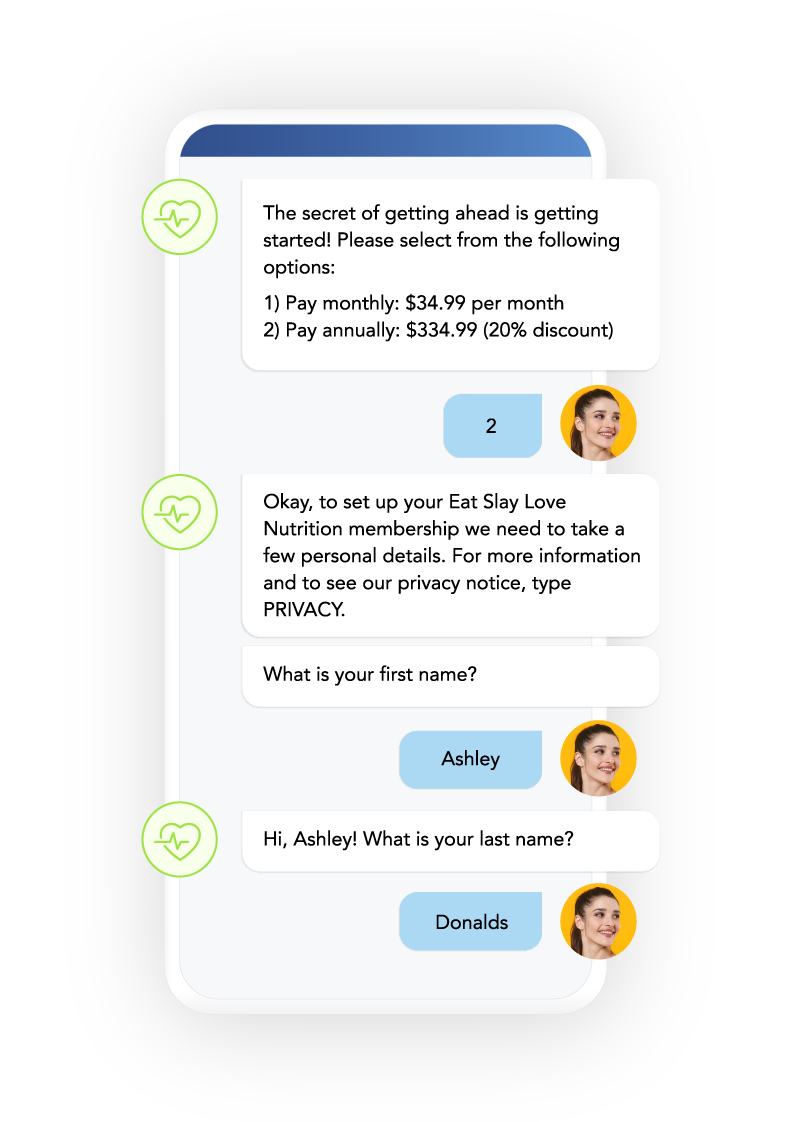 CUSTOMER SATISFACTION
Gather feedback without breaking a sweat
Receiving feedback on your customer service is vital in enhancing your offering and boosting trust and loyalty with your customers. Ask them direct questions about how your gym, studio, or wellness center is doing, and use that feedback to refine and improve your strategies - all through a few text messages!