FRONT DESK
Automated customer service
Use a chatbot to instantly respond to your patients and customers, day or night, when they text your hospital, clinic, pharmacy, lab or wellness center. Connect with your customers; answer questions, provide helpful information, provide test status or results, manage their accounts, chat with a member of your team, all through their favorite messaging channels.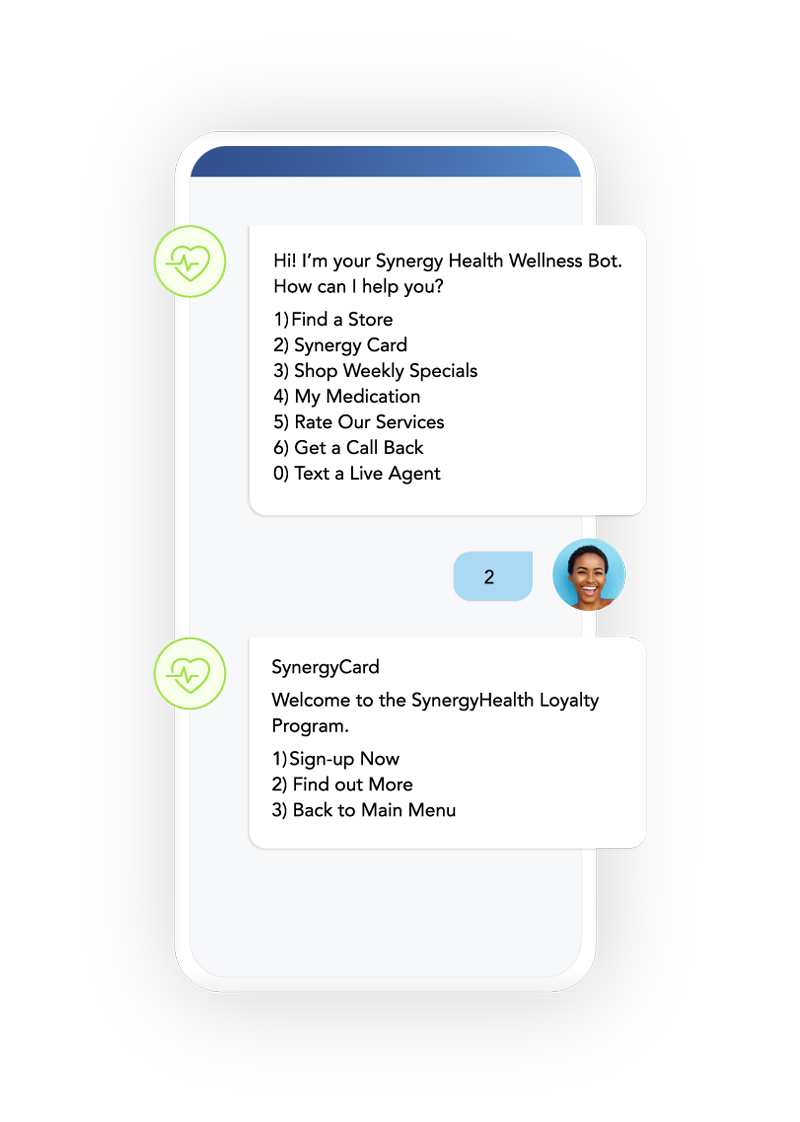 RESULTS AND RENEWALS
Keep your customers updated on their health
Save the customer time and effort by sending lab results, prescription reminders and renewals, and other important information on a channel they look at everyday. Deepen customer engagement by delivering convenient services through texting.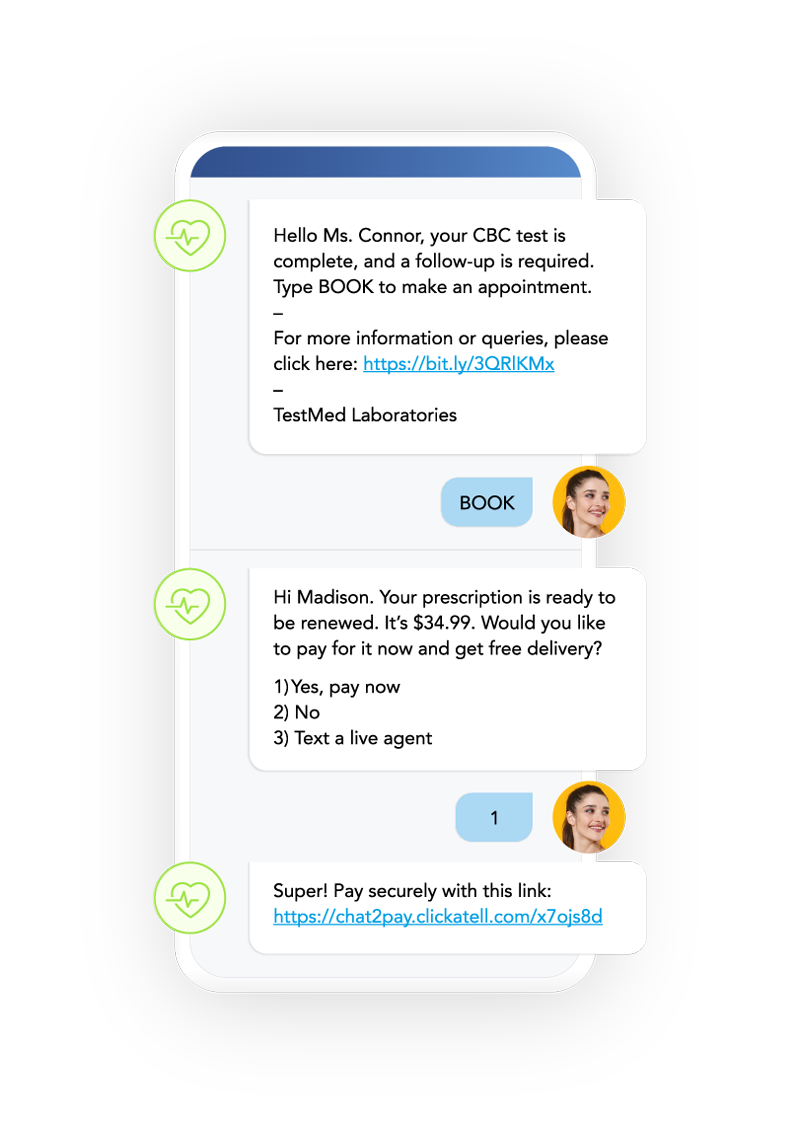 APPOINTMENTS AND NOTIFICATIONS
See the benefits of healthy communication
For easier scheduling, and less no-shows, deliver instant communications for the benefit of your customers' health and that of your business too. We're here to help you deliver more personal, helpful, and convenient experiences through texting, connecting health and wellness providers, facilities, physicians, practitioners and patients.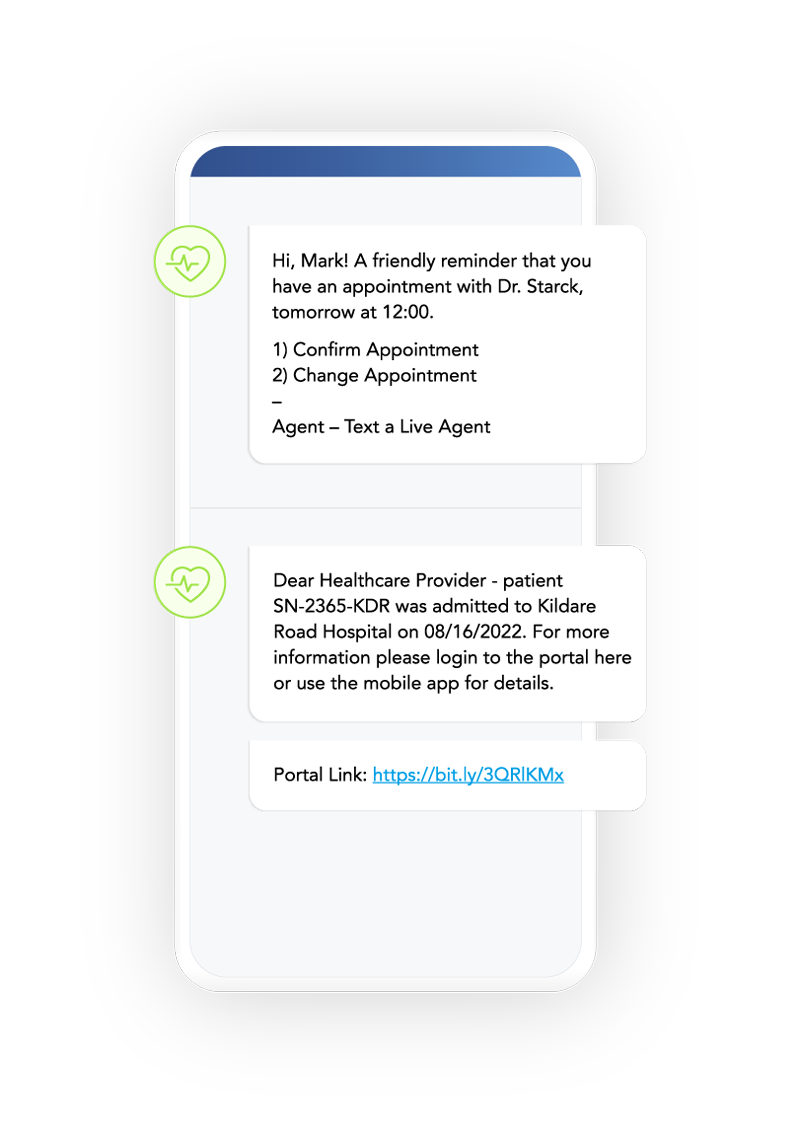 PAYMENT AND PROMOTIONS
New payment channels are healthy for business
Offer safer and more convenient payment experiences delivered by a simple message. Engage your customer in a familiar channel, and provide secure, contact-free ways to pay for products, prescriptions, consultations and tests, with checkout experiences that lead to more conversions, more often.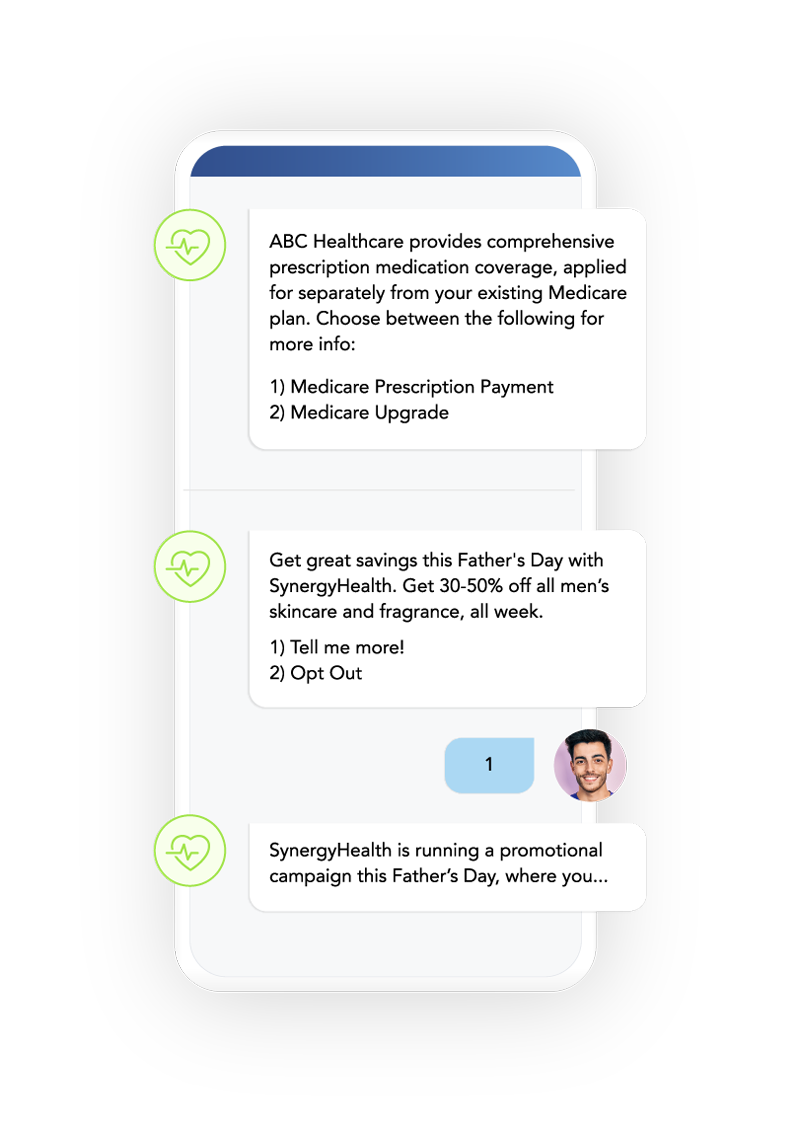 CUSTOMER SATISFACTION
Keep your finger on your customer's pulse
Receiving feedback on your customer service is vital in enhancing your offering and boosting trust and loyalty with your customers. Ask them direct questions about how you are delivering your services and use that feedback to refine and improve your strategies - all through a few text messages!