Account notifications
Transaction-based alerts for banking, eCommerce, and on-demand services.
Appointment reminders
Send appointment reminders from your CRM.
Dispatch notifications
Allow customers to track deliveries.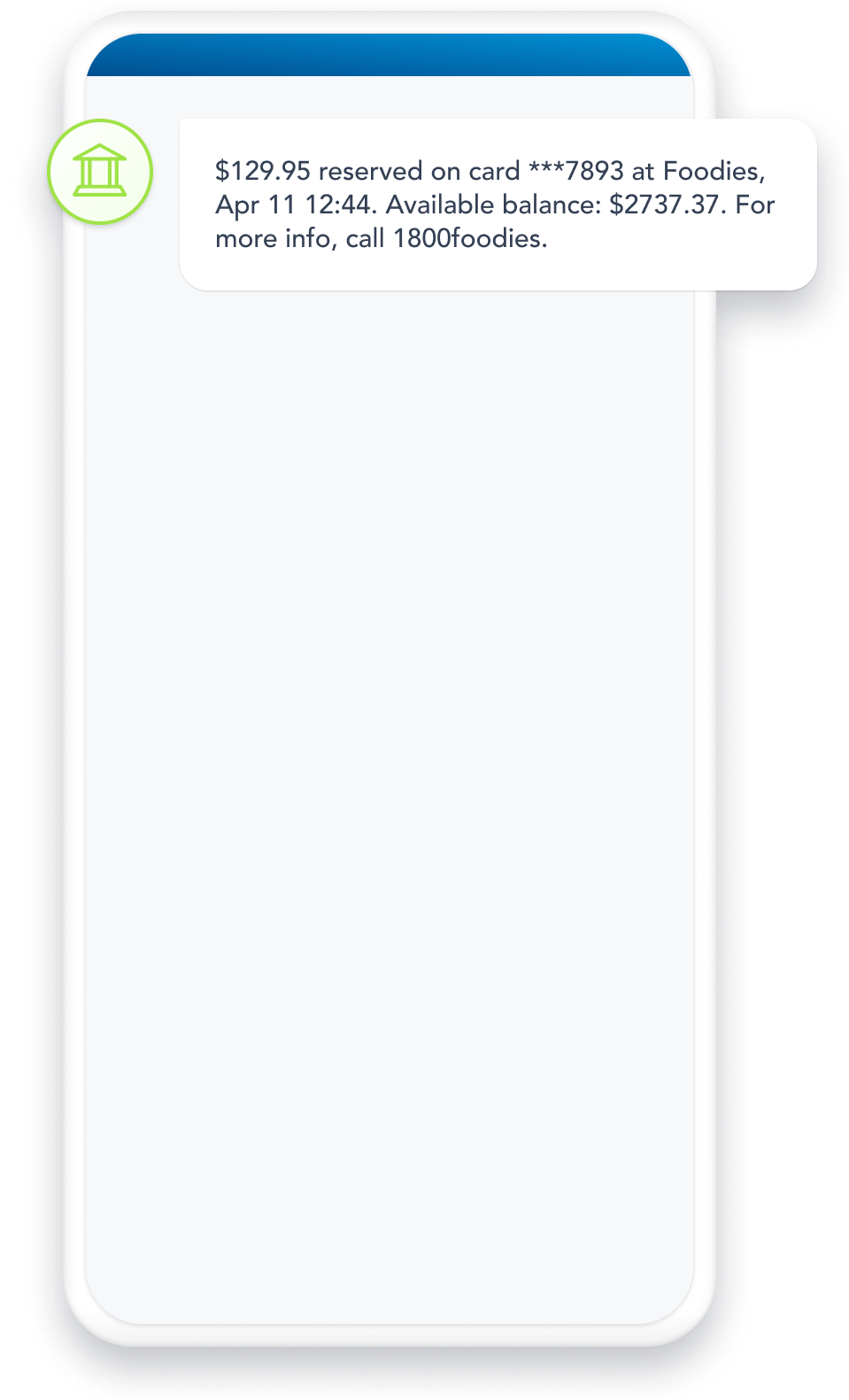 Authentication services
Two-factor authentication services to fight fraudulent activity.
Customer loyalty services
Send digital receipts, loyalty program updates, and promotional offers.
Customer services
Log customer support queries.