Help Center
What happens when all agents are offline?
In order to manage customer expectations outside of operating hours, you can set up an automated response to send to end-users when all agents are offline.
Navigate to Chat Desk Dashboard --> Settings. In the Auto Responders tab you can customize and activate the Out of Support Hours message. This auto-responder message is triggered on direct chat channels (WhatsApp and SMS).
Messages received while agents are offline are converted into tickets.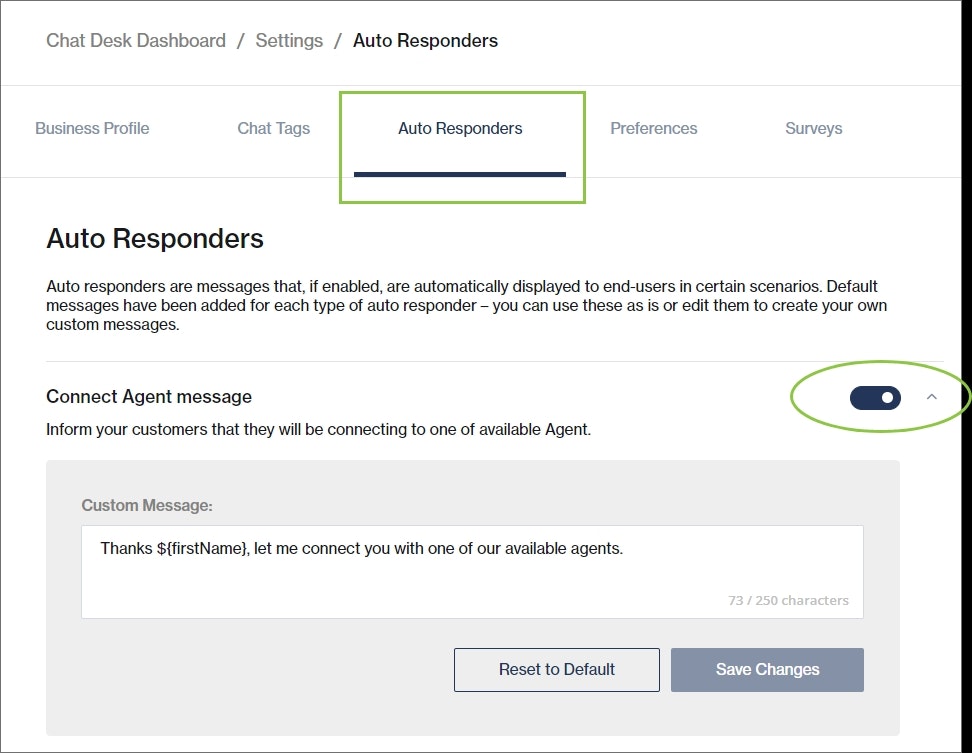 Contact support
Contact our support team and one of our agents will be in touch with you to answer any questions you have.
Ask the community
Visit Stack Overflow to join our community of developers and find the answer you need.
Developer docs
Access the latest technical information regarding Clickatell's channels, products and APIs.