Help Center
Why do I need activation keys for Chat 2 Pay?
Any application sending payment links with Chat 2 Pay needs to have an API key authorizing the transaction request. The activation key is generated and presented to you once the Chat 2 Pay configuration is complete. This is the key you'll use to activate your linked applications. All applications use the same activation key.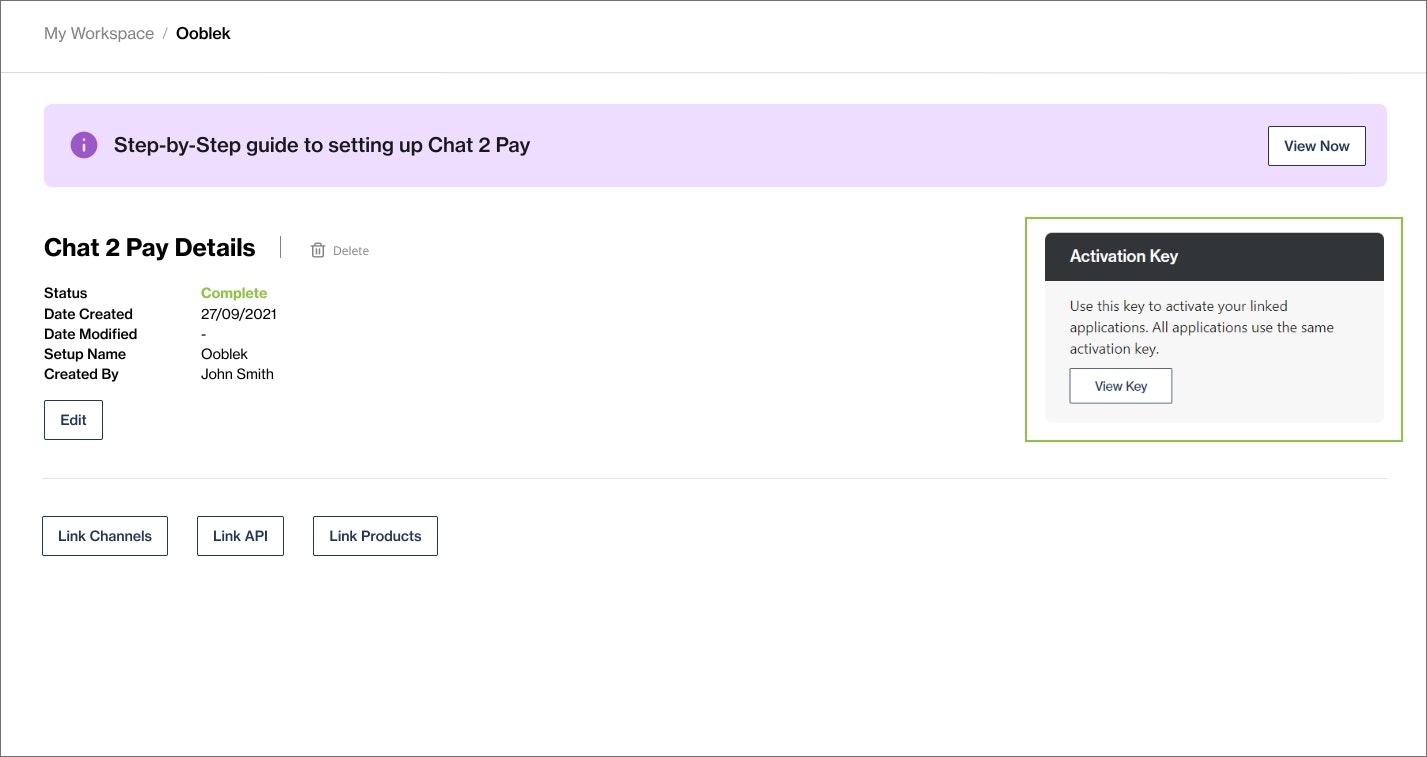 If my activation key is compromised, what can I do?
You can create a new activation key and delete the compromised key.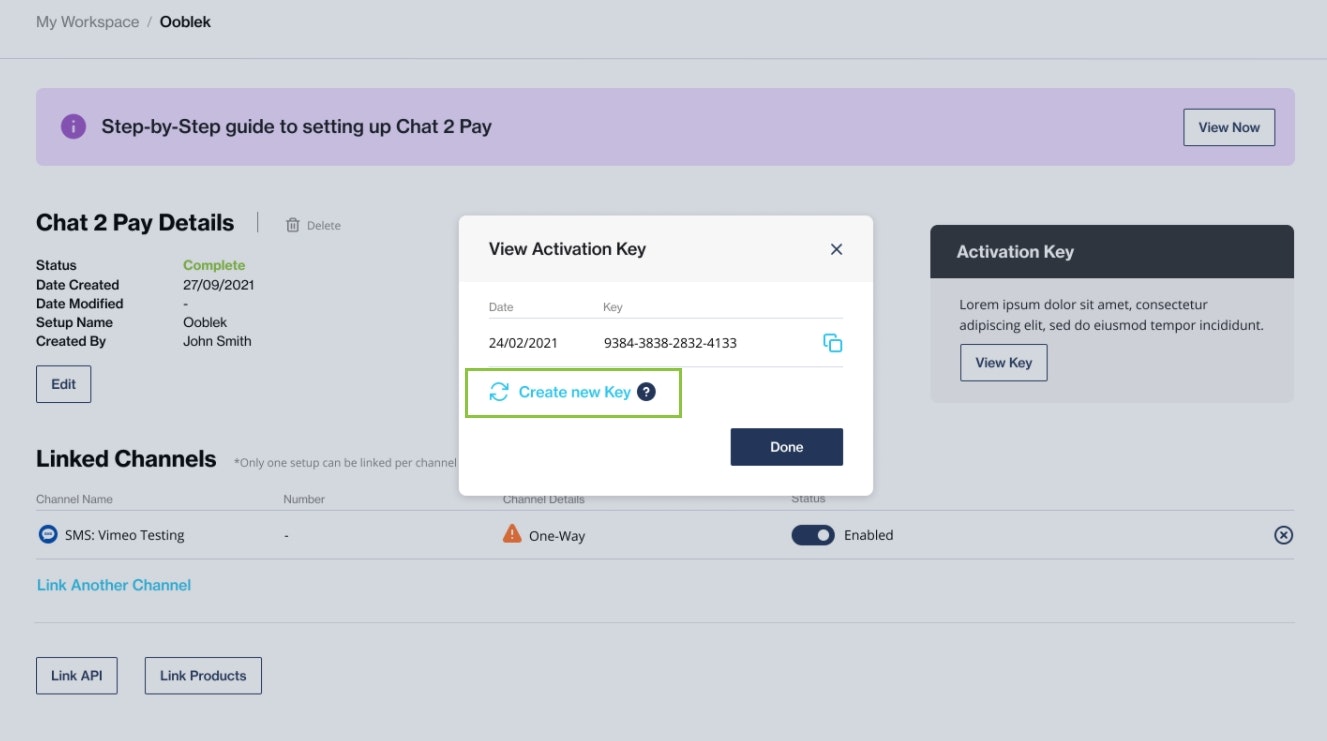 How many activation keys can I have for my Chat 2 Pay?
You can have multiple activation keys for the same Chat 2 Pay account. However, you can only use one activation key at a time to authorize a transaction.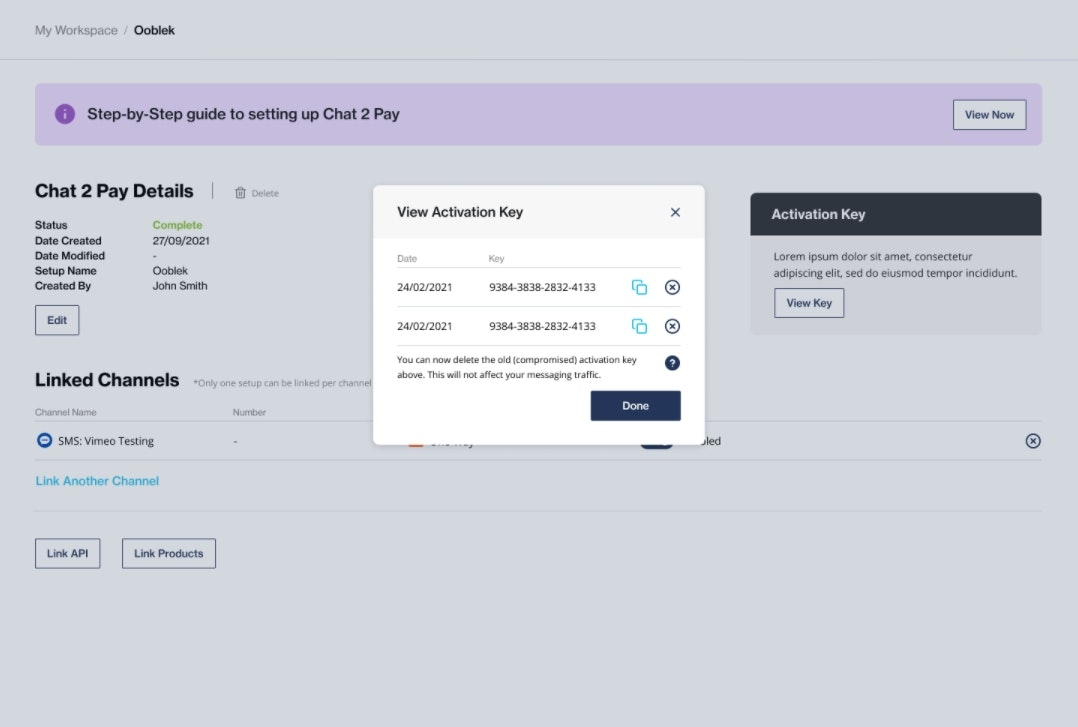 Contact support
Contact our support team and one of our agents will be in touch with you to answer any questions you have.
Ask the community
Visit Stack Overflow to join our community of developers and find the answer you need.
Developer docs
Access the latest technical information regarding Clickatell's channels, products and APIs.