Help Center
Can I customize my Chat 2 Pay checkout experience?
You can customize the payment experience for your users depending on how your MID is set up with Cybersource. If you are using Unified Checkout, you only have access to limited customizations, whereas the Secure Acceptance option gives full access to customize the payment page.
There are different parts of the payment experience that is controlled by us, and other parts are controlled by our partners, Cybersource.
As we are unable to control the entire user experience, the functionality to make custom changes is currently disabled.
You can, however, upload your logo so that it shows on the payment page when your customers are checking out.
To change your logo, follow these steps:
1.      Go to My Workspace -> Chat 2 Pay
2.      Select the configuration you want to customize
3.      Click the Edit button
4.      Click Payment Settings
5.      Scroll to the Payment Page Styling section at the bottom
6.      Upload your logo according to the recommended dimensions and save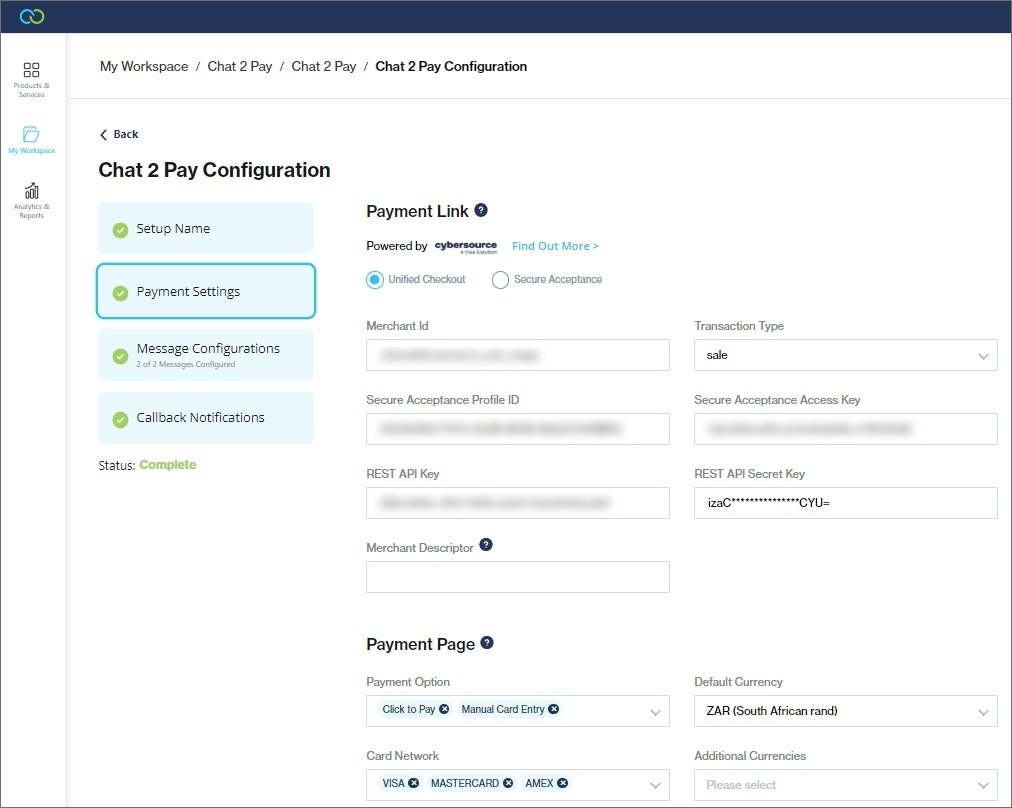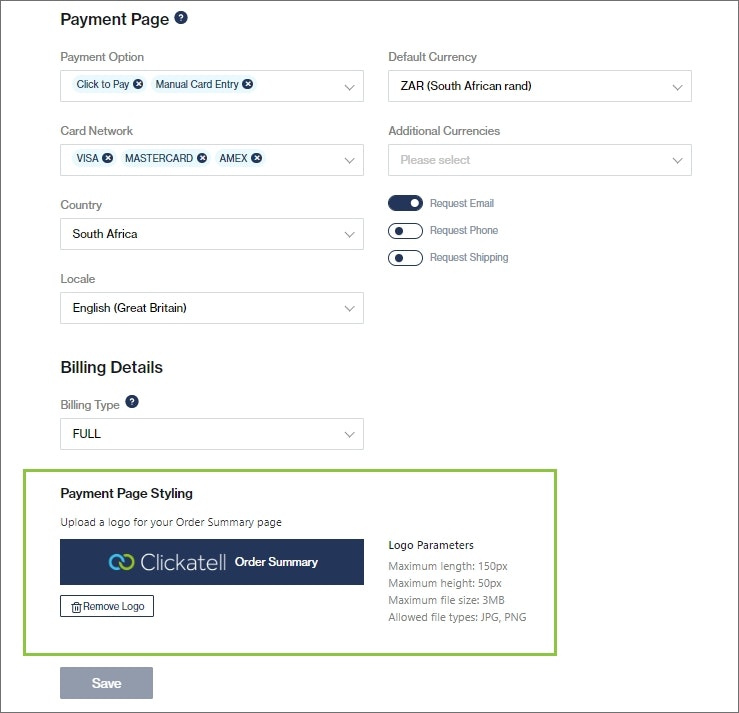 Contact support
Contact our support team and one of our agents will be in touch with you to answer any questions you have.
Ask the community
Visit Stack Overflow to join our community of developers and find the answer you need.
Developer docs
Access the latest technical information regarding Clickatell's channels, products and APIs.