Chat self-service in banking
Enable support and related services within a chat app. Customers enjoy 24/7 availability and the ability to quickly choose support services without the need to include service agents.
Enable customers to:
Get real-time support and rapid responses to inquiries.

Report fraud or ID theft, as well as the ability to turn cards on or off.

Find nearby banks or ATMs.

Apply for credit cards, loans, and other banking services.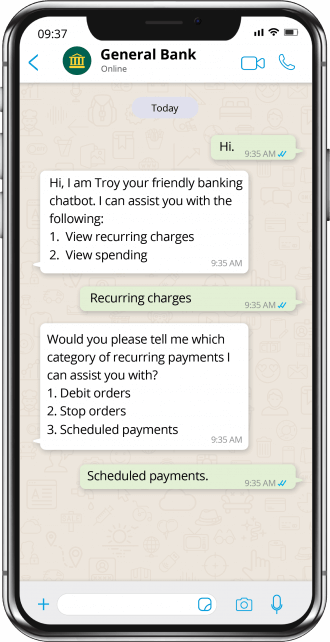 Account management in chat banking
Let customers view and manage their account activities within chat. Customers gain immediate access and control over essential banking services and activities.
Enable customers to:
View account balances.

Retrieve bank statements and tax documents.

Stop payments on checks.

Add or change overdraft services.

Open new accounts.

Set up and manage direct deposits.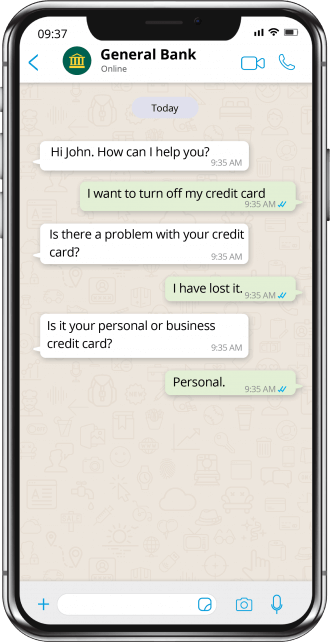 Transaction services in chat banking
Chat banking transaction services enable your bank to sell, distribute, and manage payments for digital goods and services within chat to increase customer engagement and spend.
Enable customers to:
Make instant payments and purchase mobile data and airtime, digital media subscriptions, and gift cards.

Manage digital products and payments, and purchase goods and services from your bank and partners.