Merging online and offline strategies
Merging your online and offline marketing strategies should no longer be a question of why or when, but rather, how. With people going about their everyday lives offline as well as spending large amounts of time online, you need to be able to speak to people on all platforms using omnichannel marketing techniques.
No matter whether people are receiving an SMS or stumbling upon your social media feed, their experience should be the same. Not only that, but the user journeys should complement each other and offline should encourage online engagement and real-world purchases. So, are a few tips on how you can best combine your online and offline marketing strategies.
Use social media to drive a two-way SMS campaign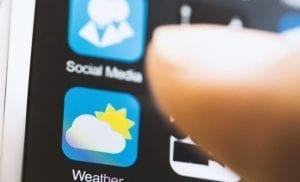 Many people make the mistake of thinking that when merging offline and online marketing strategies, your plan should be to drive online engagement through offline marketing techniques. However, the user journey can also go the other way, meaning that you can have a digital campaign which drives customers to an offline channel. In this case, we're talking about two-way SMS.
But how do you convince people online to take to their phones to interact with your business? Well, you can create a social media campaign that asks existing customers what their favorite product or service is and encourages them to SMS their answer using certain keywords. And, once they've completed their action, you respond with a personalized SMS which includes a discount code to use in your store.
An online competition which gathers offline leads
Use a simple series of tweets or Facebook posts to encourage your target market to enter a competition. In order to do this, they need to fill in their details, such as an email address or cell phone number. Include a call-to-action which includes the option of ticking a virtual box in order to receive promotional information and discounts on the latest products.
Once they have opted in for email or SMS communication, you can send them a message to ask a question which they need to answer in order to stand a chance to win. You can even reward them with a discount coupon in the meantime. From this moment onwards, unless they opt out of communication, you have a database of potential customers, which all play a role in your successful online and offline marketing strategies.
Use the information you gather online to make informed offline decisions

One way to merge your online and offline marketing strategy is to create your offline marketing plan with online data in mind. Using Google Analytics and other social media analytics tools, you can gather a vast amount of information on your customers and use that to your advantage when it comes to your offline marketing techniques.
For example, you can see which types of posts resonate with your audience and use that information to tailor how you speak to your customers. This is a good way to create a voice that your customers respond to, and one that speaks to them in a way that makes them want to interact with your brand. It also ensures that you're using an omnichannel approach in your marketing strategy, both online and offline.
It's simply no longer an option whether or not to merge your offline and online marketing strategies. It's important to use digital and direct marketing techniques together in order to gain the best results. So, think about ways to combine your SMS marketing with your social media marketing strategy in order to grow your business. Read more about how to do this in our article on offline and online marketing strategies.