Bulk SMS best practices
Today, many small businesses are quick to splurge on other print and digital marketing platforms before looking at the benefits that bulk SMS marketing can add to their customer engagement strategy. This is a shame, considering how affordable and rewarding SMS can be… if used correctly, at the right time and for the right reasons. Sure, if you're texting your customers at 2 am, you're not going to be seeing any results, other than an increase in opt-out messages.
Much like traditional advertising, the digital world has rules. Business owners need to know how and when to use SMS marketing to reap the best results. As it stands, SMS has a 98 percent open rate which is a clear indication that bulk SMS is the preferred option when looking to message many people at the same time.
Small businesses think that SMS marketing is more complex as far as compliance goes than any other type of marketing. But if you adhere to the correct procedures, for example, the General Data Protection Regulation (GDPR), and ensure your customers are kept in the loop about what you'll be using their details for, you'll be able to proceed with their permission. You'll also need to specify how your customers will be able to opt-out of a campaign, should they not want to receive any promotional information from you anymore. This is the same with email marketing, so the faster you adjust your strategy to reflect these rules, the easier it'll be to see just how effective SMS marketing can be for your business. Here are a few guidelines to think about when sending out a bulk SMS marketing campaign.
Stick to a character limit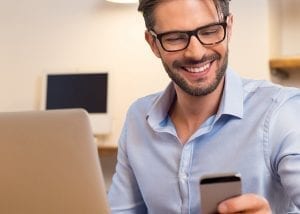 Long SMS messages can bore your customers and take away from the purpose of your message. An SMS is meant to be a quick, short message that is no longer than 160 characters. It is not recommended that you go over the limit, but if you do need to, you'll have to look at concatenated messaging with your SMS gateway provider.
Concatenated SMS means that your messages will be broken up into multiple message parts which are then displayed on your customers' device as a single message.
Timing is everything
According to this article, the best times to send your bulk SMS marketing messages are between 8 am and 12 pm or 5 pm and 9 pm during weekdays. On the weekends, it is in the morning from 8 am until about lunchtime, or in the late afternoon from 4 pm to 7 pm. If you're following these timing rules, you'll be able to monitor the impact of your campaigns by looking at your open and click-through rate (CTR). Over time, you'll be able to gather enough insights to provide you with a plan going forward. You should also monitor the frequency of how often you should send messages to ensure that customers don't become frustrated.
Focus on your CTA
The CTA you include in your bulk SMS marketing messages should be strong. Because a text message is, well, text, you need to spend more time honing in on the trigger words you use to create a powerful CTA.
Unfortunately, you could have a high open rate with a low CTR simply because of how you structure your message. Focus on the words you use, and make sure that the entire purpose of the message is geared towards one particular goal you want to achieve as a company. Enable two-way communication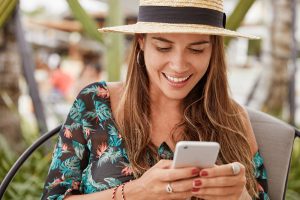 You're going to need to advertise your short code number if you want people to respond to you and start conversations with you. Every type of small business marketing material you use should include this number so that people are able to message your business if they have a question or query about something.
So… is bulk SMS marketing worth your time? Yes!
For over two decades, SMS has been a feasible small business marketing option. If it doesn't work for your business, you're not using it correctly. It's as simple as that. People are making use of mobile phones to send text messages daily, so there's no reason why your business shouldn't be contributing to this revolution. Find out how our SMS Platform can take your small business marketing strategy to new heights by signing up, for free, today! Together, we can help you increase conversions and customer satisfaction with just the click of a button.