Chat banking
Financial institutions are tapping into behavior science and chat banking to help clients take charge of their financial futures. And these banks are increasing customer engagement and their competitive edge.
Banks and the psychology of saving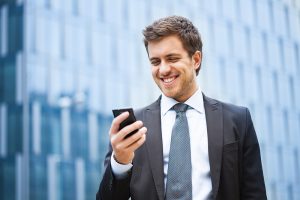 Banks are setting customers up for financial success, giving clients tools to manage their accounts on the go, and sharing deep insights into the psychology of saving.
9Finance reports an increasing number of Australian banks are digging into behavior science to better serve customers.
In the US, a growing number of banks are adding budgeting features to their sites to help customers solve some of their financial problems. And these savvy banks may just be reshaping how customers view financial institutions.
Only one in four customers "strongly agree" that their bank is concerned with their financial well-being, according to Gallup's Retail and Banking Industry study. And here's why that matters for your bottom line - customers who believe their bank cares about their financial success are likely to be making use of more products with that company. The American Banker suggests it may also provide a "creative way to bond with depositors", deepening customer engagement.
Technology helps customers fix their finances
New technology tools provide an ideal way for customers to improve their financial wellness. Customers already expect tech-powered solutions to help them resolve many business queries.
Gartner predicts that by 2020, customers will manage 85 percent of their relationship with a business without interacting with a human. And according to Accenture, more than 70 percent of consumers are open to accepting automated financial advice.
Here are examples of how leading banks use technology to help clients manage their money:
United Bank of Africa's Leo
United Bank of Africa (UBA) customers know Leo well.
Leo is UBA's virtual banker, and he's available 24/7 to help customers take charge of their finances on the go.
A partnership between UBA and Clickatell, Leo was launched in 2018 and soon gained 1 million users.
Leo's chat commerce capabilities are available on Facebook and WhatsApp.
On top of providing on-demand banking services, WhatsApp provides a secure channel for customers to get real-time financial data.  In addition to checking balances and purchasing airtime, Leo gives customers the ability to access detailed mini-statements. It's information that customers can use to enhance their financial planning.
Leo gained international attention when Mark Zuckerberg sang his praises last year, reports Techpoint.africa.
Absa's chat banking offering on WhatsApp
In South Africa, Absa has become one of the first financial institutions to launch chat banking on WhatsApp. Through a partnership with Clickatell, Absa customers can perform a range of transactions without ever leaving WhatsApp.
More than 100,000 customers have registered for the service, taking advantage of the access to easy, real-time account updates. On top of being able to make payments and purchase products, Absa clients can quickly gain a clear picture of their financial standing - an important step in personal finance.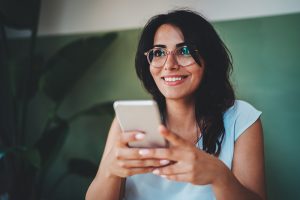 And customers have welcomed this functionality: within the first 20 days of the launch of the service, 54 percent of users requested a mini credit report.
Boost customer engagement with chat banking
Banks who help clients improve their financial health will build deeper customer relationships. It's a differentiator that can make financial companies truly distinctive in a crowded market.
Learn more about chat banking on WhatsApp -  it's reliable, secure and integrates easily with your existing systems. That's why it's the platform that industry leaders use to bring the benefits of chat banking to their customers.