Encryption
Encrypted chat so conversations remain private between business and your customers.
Channel management
Add new mobile channels, set up channel properties, and define integrations with your business systems to reach more customers across channels and applications.
Number management
Easily manage numbers and short codes for SMS integrations and WhatsApp chat configurations for more-reliable communications.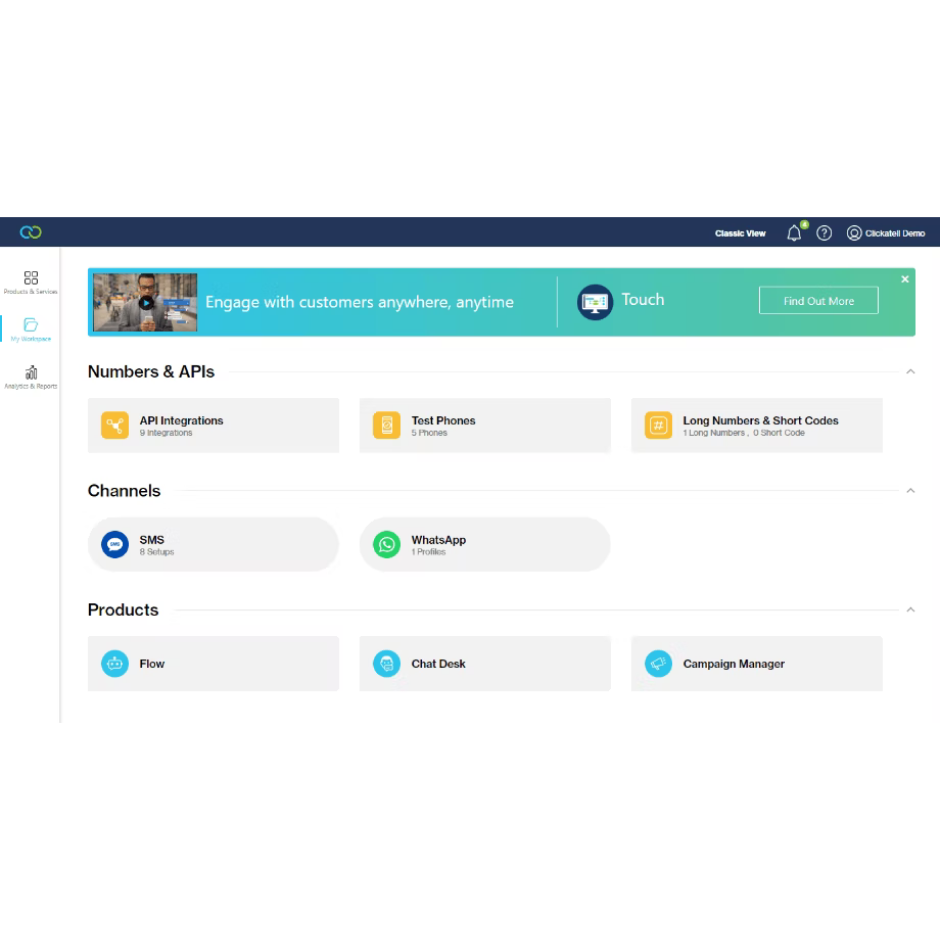 Business reporting analytics
Know your brand's performance with detailed business reports across multiple Clickatell channels.
User services
Manage user roles and rights, with the ability to change privileges as required across channels.
Billing and payment
Straightforward billing and payments across channels.
Self-service
Deploy and manage new services across channels as needed.