Help Center
How do I get a long number from Clickatell?
If you are one of our paid packages, Clickatell will assist you with your long number setup.
If you are on our pay-as-you-go, self-serve package, follow the steps below to get a long number:
Navigate to My Workspace, select the Long Numbers & Short Codes tile, and click Get Long Number. Alternatively, you can navigate to My Workspace --> SMS and click the Get Long Number button under My SMS Numbers.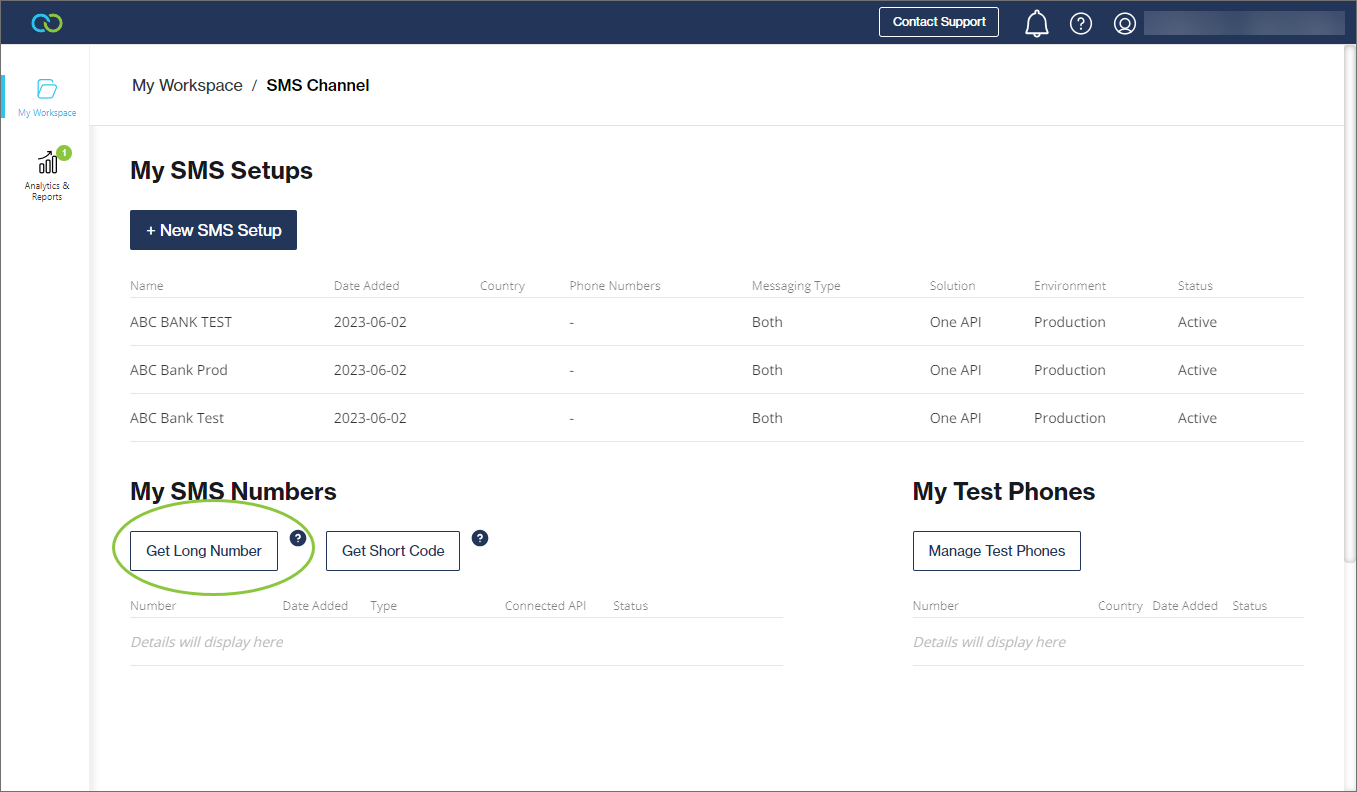 2. Complete the application wizard presented to you. You can select multiple numbers per country, and you can also use the + Add Number button to add numbers for multiple countries.
Select a country (available countries are displayed).

Select a number (numbers in stock are displayed).

Select a subscription plan and payment method.

Click Purchase to confirm the purchase.
3. When you've successfully paid for the long number, the new number will appear in the Long numbers & Short codes table in your portal and will be available to link to an SMS setup.
4. You can manage your long number subscriptions by selecting the number from the table or via the My Purchases page.
Note: The application process for US Long Numbers is slightly different due to 10DLC regulations. Refer to these FAQs for more information.
Contact support
Contact our support team and one of our agents will be in touch with you to answer any questions you have.
Ask the community
Visit Stack Overflow to join our community of developers and find the answer you need.
Developer docs
Access the latest technical information regarding Clickatell's channels, products and APIs.