Define CRM requirements
CRM has evolved significantly since its beginnings as a collection of handwritten notes and Rolodexes, and during that evolution, something's gone awry. Companies wanting to retain, and delight customers must outline shared goals and CRM requirements.
About one-third of CRM projects fail, according to an estimation by CIO. Kate Legget, Vice President and principal analyst at Forrester, writes:
"There's a very large graveyard of failed CRM projects...The cost of poor CRM adoption is twofold: underutilized investment and unmet business objectives."
Despite its problems, CRM has grown into the world's largest software market. Effective CRM can increase customer satisfaction and generate more sales.  So, it makes sense to learn about how to define the best CRM requirements so you avoid the most common pitfalls.
Encourage CRM adoption with shared goals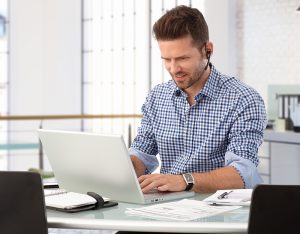 Thirty-eight percent of executives who worked on failed CRM projects blamed "people issues" for their problems, according to research from Forrester and CustomerThink.
Slow user adoption, a lack of buy-in, little co-operation between marketing and sales, and uncertainty over who "owns" the CRM can all cause your CRM to come crashing down around you.
A successful CRM deployment gets buy-in from top management and all customer-facing employees. Work with teams to identify pain points in their department's customer engagement cycle to inform your CRM requirements. Once you know what you want to achieve, unite the teams around a common goal: improving customer satisfaction to increase sales.
Bain & Company recommends ongoing monitoring of the CRM solution and its impact. Measure the effect the CRM has on customer profitability and share successes widely to encourage continued use of the platform.
Data-driven CRM strategy
Come closer, we're about to let you in on a CRM secret: it's only as good as the data you put into it. You probably knew that already, but dodgy data practices and poor collection and analysis are among the most common reasons for CRM failure.
To gain value from the data, it needs to be analyzed and integrated, and you need to know what you want to accomplish with the insights. Increasing buy-in will also encourage more staff to enter the data.
A tool like the Clickatell SMS Platform can be easily integrated into your CRM strategy to fuel your data collection. SMS messages are tracked and stored, feeding into your overall data-driven strategy.
Technological difficulties
A rigid focus on the software, instead of what it enables will cause your CRM to falter. Deploying a CRM system successfully means effort must be made to guide the user through the features and benefits.
While the CRM feature-set gives teams new abilities, you need to keep your CRM requirements simple. Use only what you need to accomplish tangible, quick wins. A campaign to focus on automating repetitive and routine tasks is better than forcing users to engage with complex systems.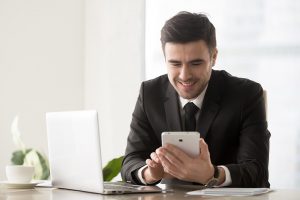 Clickatell's SMS Platform can be easily integrated into existing CRM systems and built into websites. From here, you can easily automate updates like product tracking alerts, customer loyalty messages, and incentives. This is an example of how customers and employees can benefit immediately from the CRM system.
The right CRM systems can power your business success. Bring your team together with the shared goals of improving customer loyalty and increasing sales, and choose a platform that's simple, affordable and aggregates useful data. Clickatell's SMS platform meets these CRM requirements. To learn more about how to offer the best customer experience in your industry, read our article on the industry trends.