Win Customers with Chat Commerce 
We're living in a constantly shifting world, where chat is evolving ways we communicate with the brands we've grown to love. In this webinar, hear guest speaker Julie Ask, Vice President and Principal Analyst at Forrester, share research on how conversations in chat are shaping our daily lives and why it's important for brands to deploy transactional digital channel strategies in chat. 
Guest speaker Ben Laluc, Vice President, Product for Digital Commerce Solutions at Cybersource, and Jeppe Dorff, Chief Product and Technology Officer at Clickatell, join Julie and moderator Andreas Suma, Senior Vice President at Clickatell, to also inform how payments and chat make a perfect match. They share insights about their companies' new partnership and new Chat 2 Pay solution, a simple and comprehensive way for businesses to empower their customers to pay for products and services via chat messaging. Learn how simple and intuitive payments and transactions in chat are what today's consumers with high expectations demand.  
Tune in and find out: 
How chat builds customer trust and relationships 

How chat supports customer service and prepurchase  

How chat allows a more personalized shopping experience, including precise information to simplify shopping, tailor recommendations to a customer's needs, respond quickly to customers, promote products, and advise consumers as appropriate.

Where Chat 2 Pay can take your business and what you can expect as payments continue to evolve 

And so much more! 
Watch this webinar today and contact us to start leveraging Chat Commerce in your business.
Speakers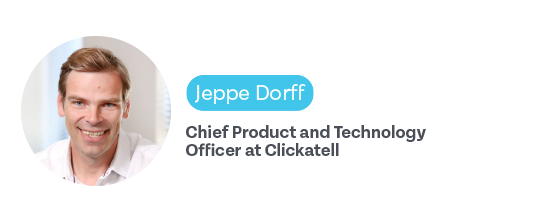 Jeppe Dorff, a native of Denmark, has a wealth of global perspective with a career spanning most continents and many individual mobile payments and banking deployments. Jeppe oversees the company's global footprint by delivering its Chat Commerce Platform that enables customer experiences and commerce in chat to its customers.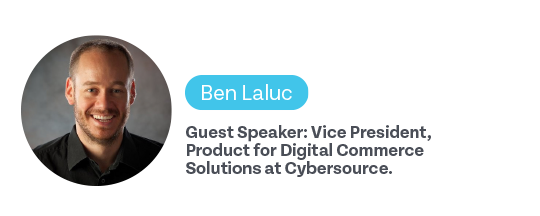 Approaching 10 years in the payment industry, Ben Laluc has worked extensively with large and global merchants to develop successful digital and omni-commerce strategies. More recently, Ben and his team are focused on developing large scale digital payment acceptance solutions to address the needs of various customer segments from SMB to Enterprise.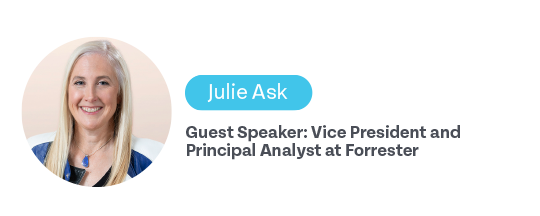 Julie Ask serves eBusiness and Channel Strategy Professionals. Her nearly 30 years of work experience is balanced between the engineering and management consulting work she did in the first half of her career and her work as an analyst for the past 17 years. The combination of technical and business expertise positions prepared her well to work with business leaders to identify new opportunities offered by mobile technology and to develop strategies to engage with consumers on mobile devices. She has worked with hundreds of clients across retail, travel, banking, insurance, CPG, healthcare, and more to advise and guide the development of their mobile strategies. 
Moderator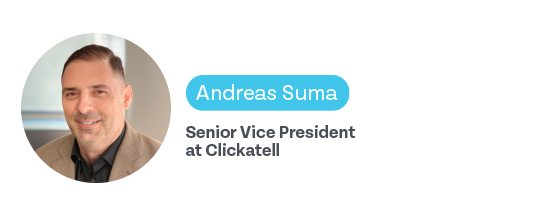 Andreas Suma is passionate about how technology and consumer behavior drive innovative customer experiences. He is instrumental in introducing new chat channels at Clickatell that change the way customers engage with brands. Having lived and worked in over 26 countries, today he focuses on core markets, including the US, Canada, Brazil, and Mexico, and works with large enterprises.