Every brand is facing a similar challenge when it comes to digital transformation: how to operate and deliver customer value with constant changes in customer expectations, business priorities, and tools. It requires challenging the status quo, experimenting, and getting comfortable with the concept that breakthroughs always come with setbacks.
The good news? Taking a customer-first approach focuses your efforts on the most important customer-facing areas of your business and gives you a strong foundation to make iterative improvements as customer needs grow and evolve.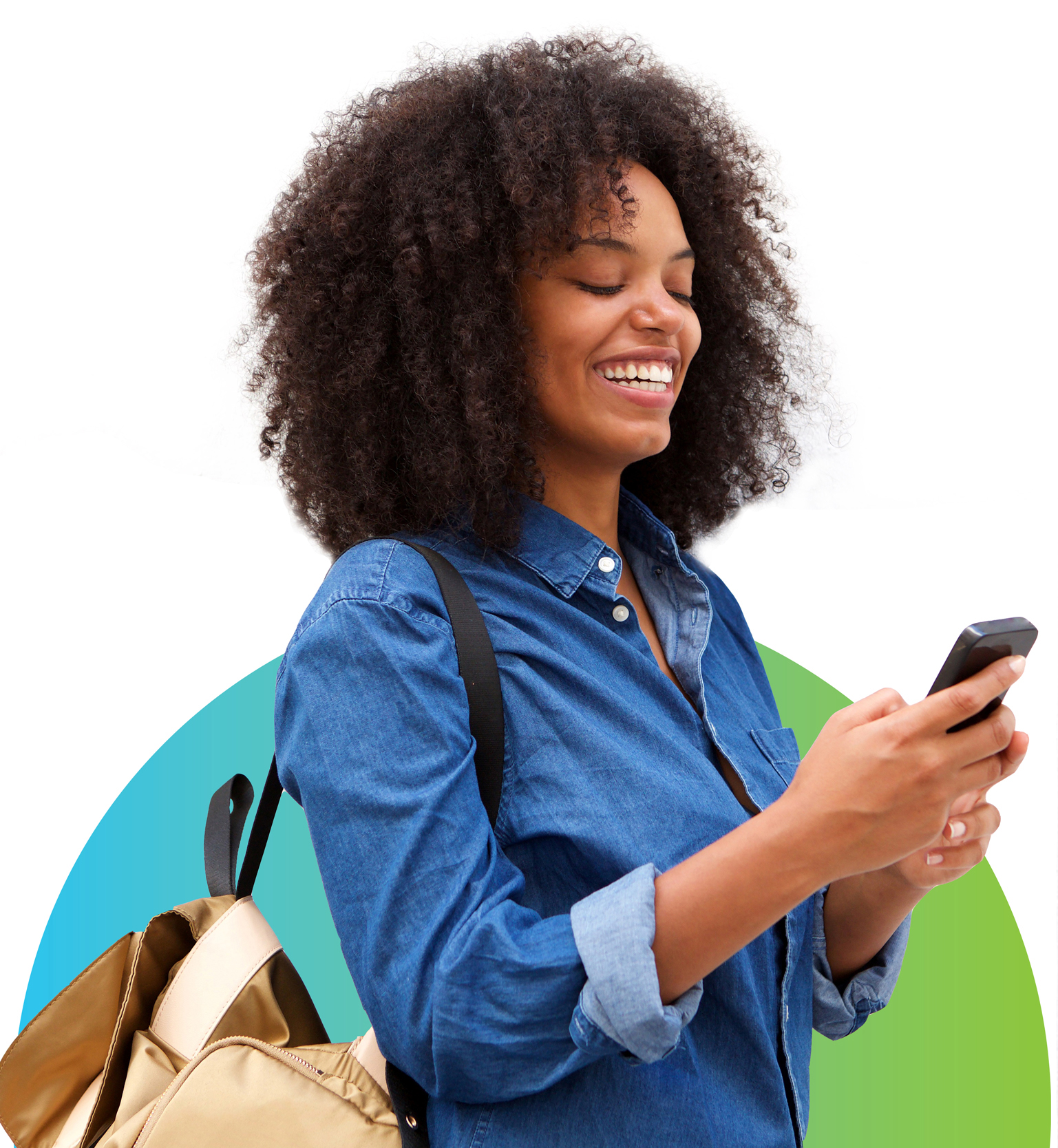 Today, your customer expects that you'll be ready to meet her needs and conduct business with her easily, instantly, and from anywhere on any device. You must deliver a streamlined, efficient, connective experience that not only satisfies, but delights. And if your customer is a millennial, this is both an expectation and a business requirement.
A recent global survey from Facebook showed 71 percent of consumers expect companies to communicate with them in real-time—and 73 percent expect companies to understand their needs and expectations.
Brands that keep the customer first when deploying their digital transformation strategy experience a number of key advantages, including:
75 % increase in revenue

48 % increase in customer retention

27 % improvement in ability to reduce service costs

7X ROI on marketing investments

84 % more likely to improve the number of positive social media mentions for their brand

Nearly 10X decrease in customer effort score

3X increase in first-contact resolutions
Clickatell recently co-hosted a webinar with Aberdeen to unpack the keys to leveraging chat as part of the digital transformation roadmap. Listen to the full recorded webinar here.
Aberdeen VP and Principal Analyst Omer Minkara and Clickatell Chief Product and Technology Officer Jeppe Dorff discussed the changing expectations of consumers and the advantages of enabling chat solutions to improve customer experiences, drive operational efficiencies, save money, and activate new revenue channels.
According to Dorff, heightened customer expectations for digital experiences make chat a valuable tool to introduce to digital transformation planning. With customers calling in for support issues, engaging in web chat, and also communicating through Facebook or Facebook Messenger, organizations need to create consistent, borderless experiences across all channels.
Minkara and Dorff point to three key steps to get your brand off on the right path when it comes to digital transformation and chat:
Launch with catalyst use cases
Be very pragmatic and keep it simple. Look at the most frequent reasons customers reach out to your brand. The 80/20 rule is typically manifested in support calls; 80 percent of contact center calls can be resolved with 20 percent of the total responses. Most calls are about the same issues and can be easily and similarly resolved through automation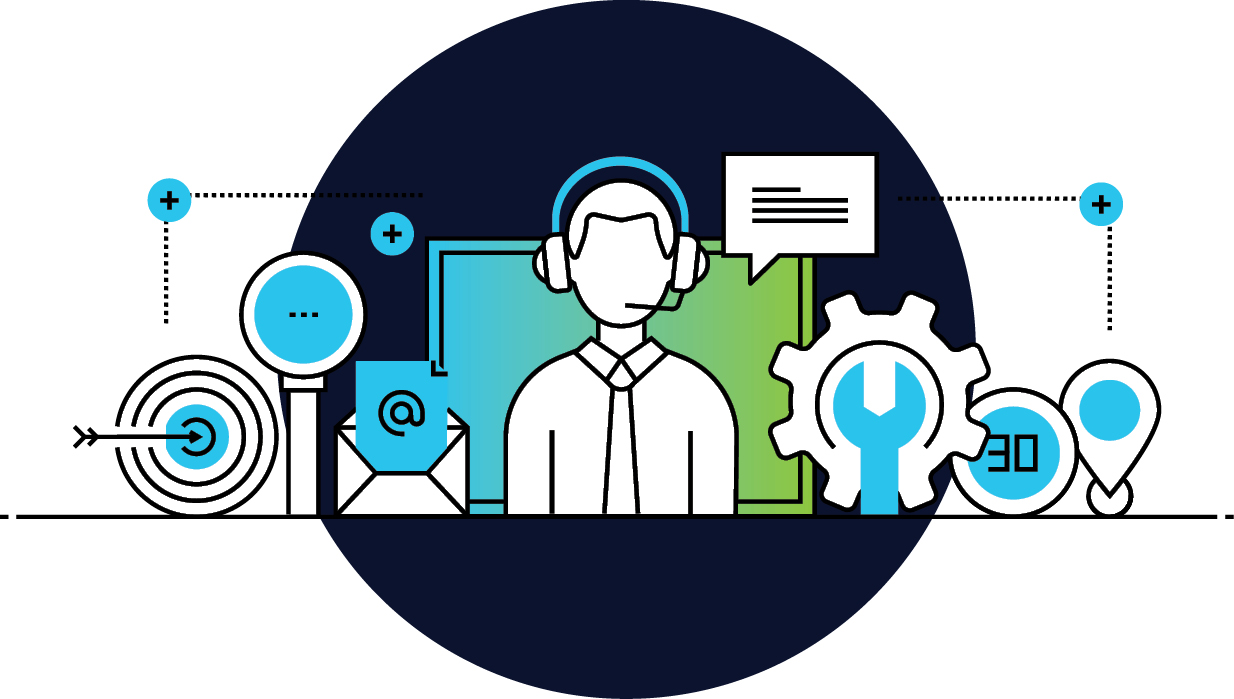 Look to basic services like checking balance, extending a credit limit, requesting a new card, turning a card on or off. These are what you'll want to use as your first offerings in chat commerce.
Next, come up with a clear set of KPIs for each use case that you can benchmark your success against along the way.
Expert tip: don't get too hung up on AI or big data at this stage. Doing so can throw you off course due to their impressive, often overwhelming, complexity and possibility. It's more important to start simple, dial-in success as you go, and then add in more tools and technology along the way.
Learn, Iterate, Improve
By choosing simple tasks that a large percentage of your customers often repeat, your business can learn and evolve processes and answers quickly. You'll see what's working and where you might want to make immediate improvements that will have serious impact. You can also make adjustments that your team may have had difficulty predicting. For instance, maybe your customers use the word "bal" instead of "balance" or behave differently when doing a task in WhatsApp than they do when doing the exact same task on another chat channel.
Measuring against your KPIs shows you how each iteration improves upon the last—or if for some reason it doesn't. You can determine if there are broad-stroke takeaways that you'll want to apply as your team adds in more capabilities with time. You can also start to optimize your interactions within each channel to  take advantage of unique features and functionality to deliver the best experience.
Expand with Use Cases over Time
From the simple and basic everyday tasks to more complicated tasks like acquiring and onboarding new customers, you can now build on what you've learned firsthand from your own customers to offer more capabilities with confidence.
By taking the long view, and building slowly, always keeping the customer at the forefront of your efforts, you put your organization on the right path to success when it comes to digital transformation. Moreover, you can start immediately and get the benefit of offloading some of the repetitive tasks that are bogging down your customer service experts and overall system immediately—while at the design, refine, and implement your broader transformation program.
For more on how to leverage chat to Manage and Evolve a Customer-First Digital Transformation Program see our new On-Demand Webinar.