Creative SMS marketing campaigns
Discover how mobile marketing drives digital ad spending in the US and how SMS marketing campaigns can grow your business.
Google's announcement that more people use their mobile phones than they do desktop PCs to search the internet, has meant that businesses and marketers have realigned their budget spend and strategies to incorporate and even focus on mobile marketing.
While it's true that the more technology advances the more intertwined in our lives it becomes, businesses have also relied on older, trusted techniques for customer engagement, and one in particular: SMS messaging.
Keep reading to take a look at how marketers can make the most of their ad spend with SMS marketing campaigns.
Increasing ROI with SMS marketing campaigns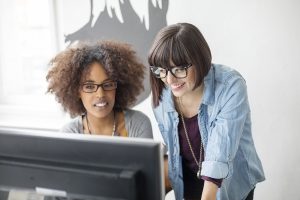 We know that digital is the top way to reach customers since digital ad spend in the US has risen to over half of the total ad spend, amounting to $129.34 billion. But what's really profound is that over two-thirds of that amount, a whopping 70 percent, will solely be spent on mobile advertising, cementing ideas that mobile marketing should be a key focus for businesses in America.
When you pair that with the fact that on average, SMS marketing ads have a 98 percent open rate, 45 percent conversion rate, and are read within three minutes of receipt, it's no wonder SMS is a top choice for businesses looking to increase their return on investment with mobile marketing campaigns.
Here are a few key things to remember when deploying SMS marketing, whether bulk messages or campaigns:
Add links in your SMS
When you add unique links in your SMS it allows you to track which people have clicked on them and reveals what they're interested in. This can be used to further understand your customer base and what they're looking for in terms of SMS messaging, which in turn allows you to share specific products and services with them, increasing your ROI.
Choose experts
When it comes to sending messages to your customers, managing the intricacies of SMS marketing campaigns can be daunting. You'll want to pick and choose a platform that's easy to use, won't drain your marketing budget, and which seamlessly connects to your platforms.
We offer specialized solutions for any business looking to reach its customer with SMS messaging. You can SMS-enable any application, website or system, and it doesn't require coding so your developers can breathe a sigh of relief!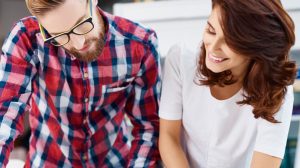 This two-way enabled communication is a top choice for customers who are mobile first but who are wary of over-marketing and impersonal content. Our product also offers comprehensive real-time reporting so that you can measure the exact impact of your SMS marketing campaigns.
Reach a global audience
It's not just American consumers who are glued to their mobile phones, it's a global phenomenon - over five billion people have a mobile phone. With SMS messaging as part of your marketing strategy, you'll be able to reach global customers in a way that is non-invasive and allows for two-way messaging - a personal way to market to your customers while having a conversation.
Our SMS platform is the perfect solution your business needs to reach your global audience and lead consistent marketing efforts that grow your customer base, worldwide.
Grammar mistakes cost you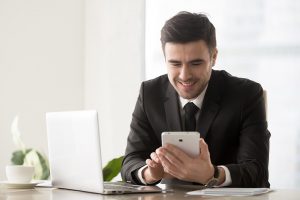 Spelling is a contentious issue, but the fact is that consumer trust in brands is influenced by spelling errors and typos.
For customers who care about your brand, these mistakes communicate carelessness or a lack of conscientiousness that hampers your credibility. They tell the customer that you couldn't be bothered to review your communication and that it's not a top priority for you and your business.
Remember, when it comes to engaging with a global audience that trust your brand, and who will remain loyal customers in the future, businesses need to send SMS marketing campaigns that are reliable and seamless, creative, and well-thought out. To discover more about how your business can take advantage of the world of SMS as mobile marketing continues to rise, get in touch.