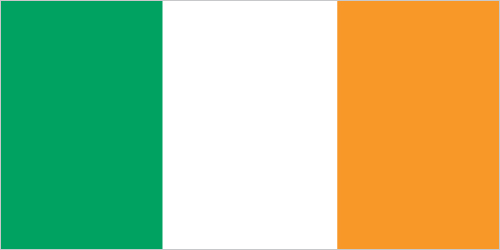 Ireland SMS Messaging
Clickatell uses cost-effective high quality, direct messaging routes for bulk SMS in Ireland to help you optimize your SMS marketing campaigns, CRM messages, time-critical alerts and notifications.
As a global leader in mobile messaging, Clickatell's bulk SMS gateway enables businesses to connect, interact and transact with their customers, anywhere in the world.
Using a local long number, you'll be able to send and receive bulk SMS messages, marketing campaigns, competitions, time critical alerts, CRM notifications or even generate valuable business leads.
Register your free account today, to enjoy unlimited free testing in our sandbox environment.
What two-way options are available?
Number of SMS messages
Standard

*

Priority

*

Two-Way

*

0 - 9 999
10 000 - 49 999
50 000 - 99 999
100 000 - 249 999
250 000 - 499 999
500 000 - 999 999
1 000 000+
Contact Sales
Contact Sales
N/A
*Price per SMS
We've negotiated the lowest possible pricing using the best quality routes available for you.
We also make use of a tiered pricing structure which means that the more you send, the less you'll pay. Tier 1 pricing, for example, is set for up to 9, 999 messages. Sending over 10, 000 messages will move you into Tier 2 and each message you send over 10, 000 will be at the lower price. As you continue to send more and more messages, so the pricing for each tier drops - all the way up to Tier 6 where the cost per SMS is the lowest.
If you send more than 100, 000 messages per month, contact our Enterprise Sales Team for a specialised quotation and VIP plan.
Networks supported for Ireland:
3 Ireland
Carphone Ireland
Clevercom
O2
eMobile
Liffey
Lycamobile
Meteor
Tesco Mobile
Vodafone
Terms & conditions:
These prices are estimates only, don't include VAT or other taxes. Actual prices are determined at the time you use the service e.g. send a message).

We will bill you in either USD, EUR, INR, GBP or ZAR (depending on where you are). For your convenience you can choose to see this estimate in a different currency.

Please read our Payment terms for more information on how billing works.
On this page