Help Center
How do I manage order details on my Chat 2 Pay payment page?
When a customer pays for their order, they will see a list of their order items displayed on the payment page. The order details can contain details like Product ID, Product Name, Quantity, Price, and Tax. These details can be obtained via our Order Management System or passed to Clickatell via APIs to display on the payment page. The tax amount is handled by you and is passed through the API to Clickatell.
For more information, see our Chat 2 Pay API documentation and the WhatsApp Commerce Messages guide.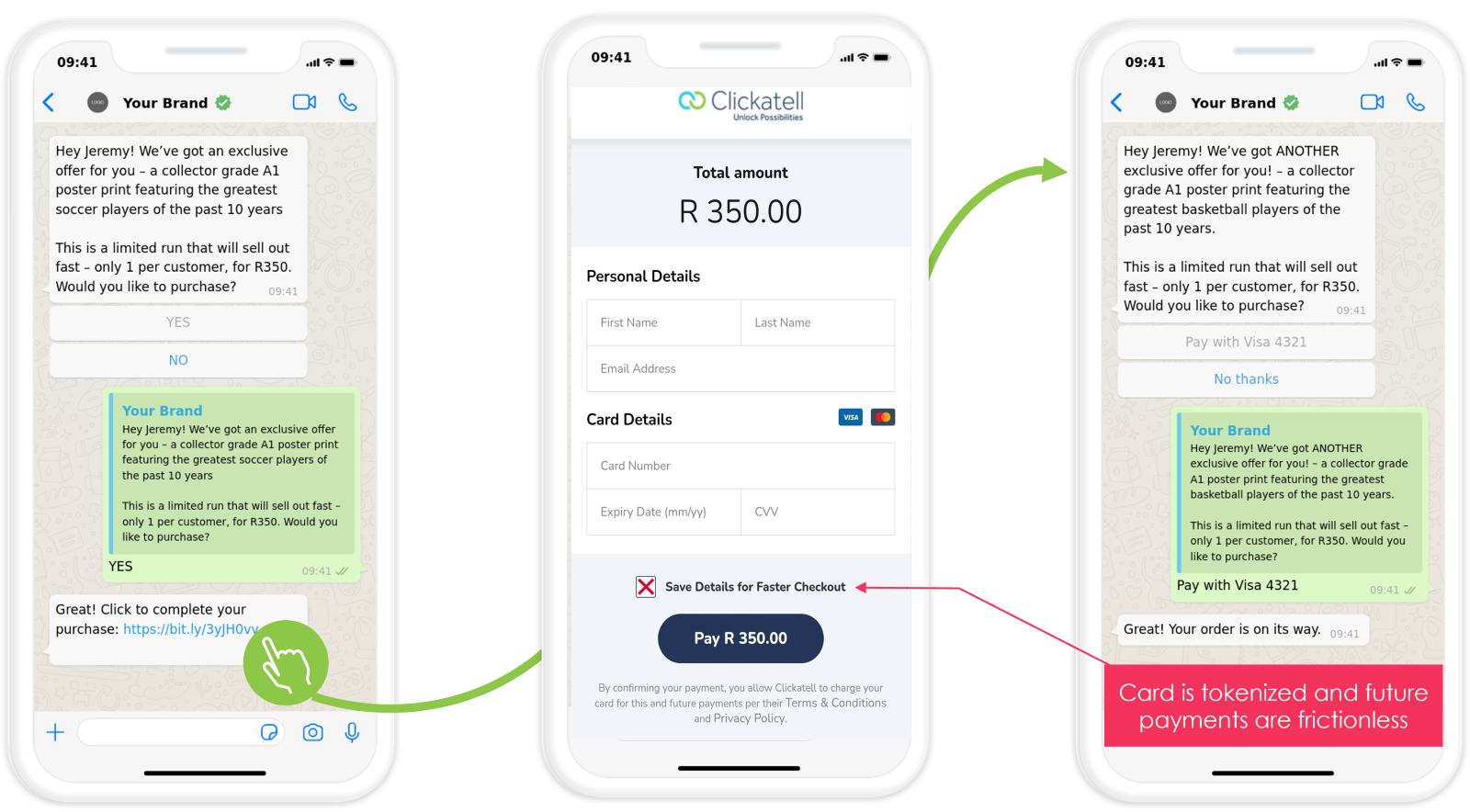 Contact support
Contact our support team and one of our agents will be in touch with you to answer any questions you have.
Ask the community
Visit Stack Overflow to join our community of developers and find the answer you need.
Developer docs
Access the latest technical information regarding Clickatell's channels, products and APIs.