RCS vs SMS marketing
Rich Communication Services (RCS) is touted as the evolution of traditional SMS. But does this new form of messaging have a place in the marketing strategies for small businesses? Call it hype or unrealized potential: this next generation messaging service has several obstacles hampering its universal adoption. For now, of course.
You've heard about RCS; it's a modern take on SMS. It comes with features like read receipts, group messaging, video, audio, and high-res images.
You'll recognize these features from messaging platforms like Apple's iMessage, WhatsApp, and Facebook Messenger.
Where does RCS come from?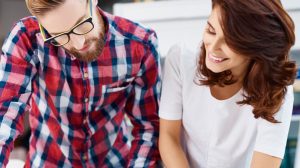 The rich communication service protocol dates back to 2007 - well over a decade ago. In 2008, the GMSA, the international trade group for the mobile sector, announced it had added RCS to its work program.
Google has been backing RCS, offering support to mobile carriers to roll out the service. But it's up to the mobile operators in different countries to launch and support the protocol.
The technology has struggled to gain traction.
According to the GMSA, only 56 countries support RCS. So far, there are only seven operators supporting RCS in the US, one in the United Kingdom and two in Canada.
Who is using RCS?
It's still very early days really. Even though it isn't. But businesses have been dabbling on and off with including and testing RCS in their marketing strategies. They're using RCS to send updates like delivery notifications or boarding passes. Virgin Trains has started experimenting with RCS. The UK-based train operator shared trip updates, photos, and videos to passengers.
In another test case, Boston Pizza used rich communication services to sell customized gift cards letting customers add amounts and enter the email address of the intended recipient.
Will it work for small business marketing strategies?
So, how does RCS stack up against the long-surviving SMS? A brief look at the numbers shows that while RCS is slowly gaining ground, it won't displace SMS anytime soon as far as marketing strategies for small business go.
Across the world, 237 million people use RCS, and it's supported by 74 GMSA operators, according to GMSA figures. Then there's device usage to consider - newer Androids already use RCS. Projections show the RCS installed user base could reach five million devices worldwide.
So, how do these numbers compare to SMS usage?
SMS is the world's most used data service; more than half of the world's mobile phone users use their devices only to make voice calls and send SMS messages, according to GSMA Intelligence.
That popularity builds certainty into your marketing campaign - which is backed even further by the fact that SMS promises a 98% open rate. On top of that, SMS is compatible with any type of handset - even the most basic feature phone.
It all means that when you add SMS to your marketing strategy, you increase the chance that your customer will receive and read your message.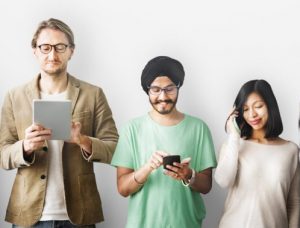 And while RCS compatibility is baked into Android devices, it's still not clear whether Apple - who holds 44 percent of the smartphone market share in the US - is on board. There are rumored discussions on Apple's involvement, but it's unclear whether Apple has any firm plans to support rich communication services messaging.
With Apple out of the equation, you would need to come up with small business marketing strategies segmented by operating systems. And even if your customer's device supports RCS, they need to be in an RCS-network coverage area in a country that supports RCS.
All those "ifs" load greater uncertainty into the costs and delivery of marketing campaigns.
In a Martech Today piece examining the hurdles facing RCS adoption, Henry Cazalet suggests incorporating RCS into marketing strategies for small businesses may not yet be feasible.
"RCS is currently a mirage, shimmering promisingly in the distance, but somehow always just out of reach… While interesting early case studies may whet our appetites, we are a long way from being able to use it in any meaningful way."
SMS delivers the highest return for small business marketing strategies
SMS is universally popular for a few reasons. It's affordable, globally accessible, and offers high engagement rates. And more than that, it'll open up the gateway to newer, richer communication channels like WhatsApp, Facebook Messenger etc. where chat commerce is rapidly taking off. To grow your small business using the channels your customers are already on, read more about our Connect Platform and how we can help your business thrive.