Best customer service solutions
Customer service solutions have changed drastically over the years. It's gone from face-to-face interactions to self-service, each with their own set of pros and cons. In-person communication is usually frustrating when you can't meet your customers' needs in the moment. And self-service cannot always offer your customers the personalized and humanized approach they want and need from your business.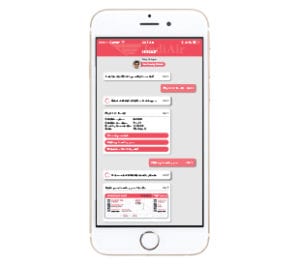 While it might seem like you cannot "win" with your customers, you simply have to choose a communication platform that helps you to achieve your company's objectives. For instance, if your main priority is to increase sales by means of an easy-to-use tool, then self-service will work best for you. And if you thrive on creating personal relationships with your customers, you'll likely want to work on a better customer-facing approach that fulfills your business needs and keeps your customers satisfied.
According to this Forbes article, "it can cost five times more to attract a new customer than it does to retain an existing one." So many companies choose to focus their energy on acquiring new customers and experiment with new techniques that they forget to focus on their existing customers. Rather than trying to keep up with every type of platform, focus on the one that works best for your business.
It's important to note that your target audience has a major impact on the type of communication you use. For example, some older generations still prefer having a conversation via the phone or in person, whereas younger, millennial customers couldn't think of anything worse. Nowadays, time is precious and there are so many other ways to spend your time than by having to "waste" it speaking to customer service agents. Therefore, tech-savvy customers will rather choose self-service over any other interaction.
If you want to find the best customer service solutions for your business, here are a few options:
Adding a humanized approach to your business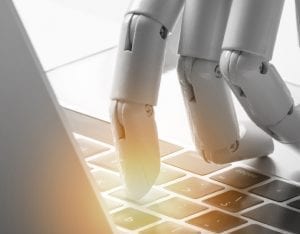 Regardless of your product, service, or how your customers choose to receive their information, you need to understand that customer communication needs to be personal. At some point in the cycle, it needs to include emotion, tone of voice, and more physical elements. And this can only be achieved through actual verbal or face-to-face communication. In these situations, online, real-time solutions are certainly important, but you need to focus your energy on building a strong offline presence too. Which doesn't only mean in-person. Customer service solutions, such as Clickatell Touch, can offer your customers an always-online presence after hours. For example, if your customer wants to make an appointment with an agent or employee in person, they can cut out the middleman by quickly securing a meeting online via Touch chatbot, Facebook or website chat, and your business will be able to reply promptly.
Leveraging digital solutions to support your team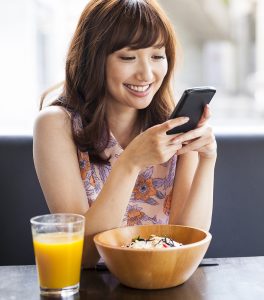 Advancing your businesses' communication channels means that you'll be able to speak to your customers whenever and wherever. This can be done through chatbot technology or bulk SMS. Both Clickatell Touch and SMS Platform can be used in different instances, depending on the type of communication you want to send and receive. You can also extend your offering to social media, where any messages received from your customers will arrive in one easy-to-use web interface. Should you be communicating with people who are not necessarily active on social media, your SMS messages will reach them whether they're online or not. If possible, set up an in-app opportunity such as a website chatbot or a messaging solution for customers so that they don't have to juggle many different applications before they're able to speak to you or pay you. And Clickatell Touch makes all of this possible in a few easy steps.
Enable your customers to service themselves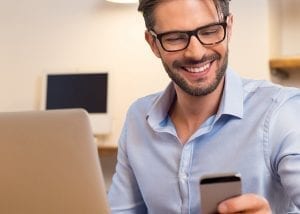 The beauty of innovation means that customers are now able to attend to their own needs when you enable them using tools such as Touch. On-the-go customers will appreciate this type of communication since they'll be able to complete their tasks and customer queries in their own time - quickly, and without hassle. Whether they have a question or an item that needs to be returned, they should be able to submit their question and receive an answer in real-time. This way, customers can also leave the chat and return to it at a later stage. Everything is on their own terms, which is exactly what customers want.
Consistency is the answer to the best customer service solutions
The best customer service solutions include all three, but of course, it depends on your goals and where your content is in the sales funnel. Customer service is no longer about you, but about your customers. And, in order to keep your customers happy, you need to communicate with them on their preferred platform. Whether you want to focus on offline or online communication, SMS will always benefit both because it is a powerful marketing and communication medium for any type of audience. Clickatell Platform can help you to reach customers however you choose to connect. To see how our SMS platform is the ultimate customer service solution, read more about the SMS features we can offer you.