Lengthy contact center wait times and annoying IVRs are challenging for both businesses and customers. Expectations for call center experiences are already low, with many people expecting long hold times, call bounces, and repetitive security protocols even before stating their query. Add to this the uncertainty and even higher call volumes borne from the Covid-19 pandemic and difficult call center customer experiences are becoming worse.
These customer experiences don't have to be negative. In fact, with the implementation of the right new technology, your contact center process can become one of the bright spots of your customer engagement.
Poor Customer Experiences Damage Brand Loyalty and Reduce Sales
Business leaders understand that negative customer experiences damage a brand's reputation and hurt the bottom line. And the data supports this. Forrester Research on the future of customer service found that 53 percent of US online adults would likely abandon their online purchase if they could not find a quick answer to their question; 73 percent said that valuing their time is the most important thing a company can do to provide them with good online customer service. Research company Walker found that by the end of 2020, customer experience will become the top brand differentiator, topping both price and product as the key brand differentiator. According to Temkin Group, companies with earnings that exceed $1 billion can expect to realize an additional $700 million within 3 years of investing in customer experience.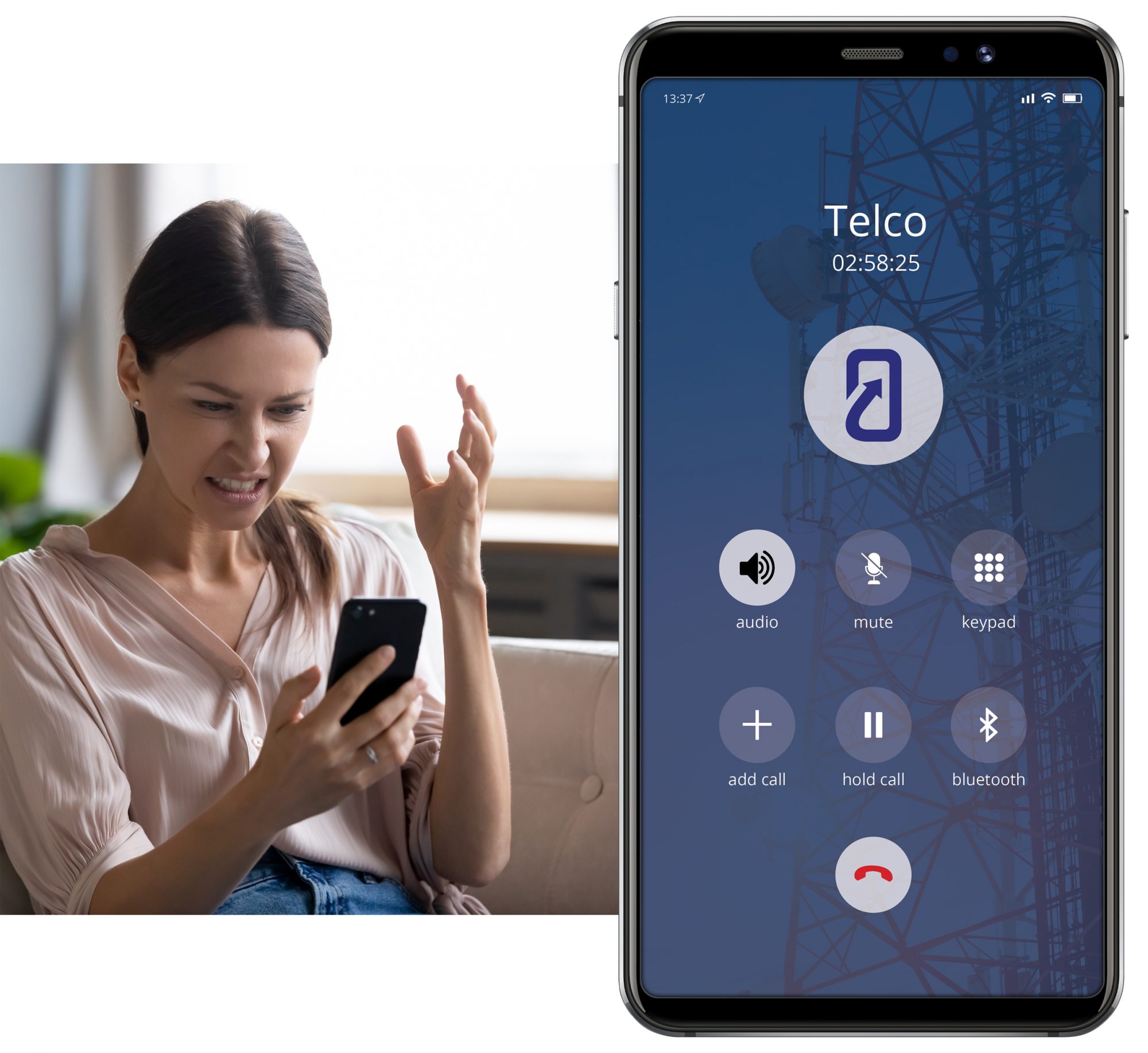 In our hyper competitive world, customers expect personalized experiences and vote with their pocketbooks. Quite simply, the companies that fail to deliver top notch customer experiences in customer support and contact centers will have a near and longer-term impact on sales.
Every business tries to prevent or mitigate difficult customer experiences across the business. For example, Target and Amazon have developed sophisticated systems to ensure returns are fast, easy, and no-questions-asked - a happy customer is a repeat customer. They know that any negative experiences may mean that their customers will go to a competitor for their next purchase.
Most companies understand the frustrations of their contact center and call center customer experience. The human element of support centers make time to resolutions lengthy and scaling the process a challenge. Also, there are different numbers for customers to reach specific departments (support, sales, queries, returns, and more) that make it complicated for customers.
Fortunately, there is a solution now that can help address these core problems – messaging through popular social chat applications.
Chat based Solutions Improve Call Center Customer Experience
Chat based engagement platforms offer cost effective, easy-to-implement, and operate customer care solutions to alleviate voice based call center limitations. Not only does chat allow customers to use a channel they already feel comfortable using, but it also allows asynchronous communication, support, and engagement with customers that a voice-based approach cannot do. Chat based solutions can scale up call center operations by allowing for call centers to receive their customer queries instantly and be able to respond and resolve in-channel without keeping the customer "on hold".
Consumers are already chat savvy. They prefer to communicate through chat messaging, as evidenced by the reduction of voice calls and peer to peer SMS and usage worldwide. Digital natives, tech savvy Gen X and Baby Boomers are very comfortable using social media applications or live-chat platforms to communicate with brands. Customers have come to expect fast, seamless brand interactions across all touchpoints – and delivering them as part of contact center experiences don't just make good business sense, it's common sense.
At Clickatelll, we offer Self-Service options to help businesses get started to enable contact center chat experiences and tools like Flow that can help you automate your customer journeys across multiple channels. Flow is capable of delivering a wide range of business responses – from general queries and frequently asked questions, to account information look-ups and convenience/utility workflows. We have enabled scores of businesses to enable chat to streamline their customer support functions and we can help your business too.
Contact us today to find out how to chat solutions can help you turn your customer support experience into a function that truly puts the customer first.