Customer Inquiries
No phone calls, no emails
Allow customers to contact you beforepurchasing. Let them text you their questions and answer them quickly and personally without making them hold or wait. Improve customer service on convenient channels of communication and remove the frustration of contacting your business.
Updates
Keep customers informed
Allow your customers to opt-in at checkoutand send them notifications about their purchase. Send order confirmation, tracking information and delivery status, and let them start a conversation in the same channel if
they want to find out more about their order.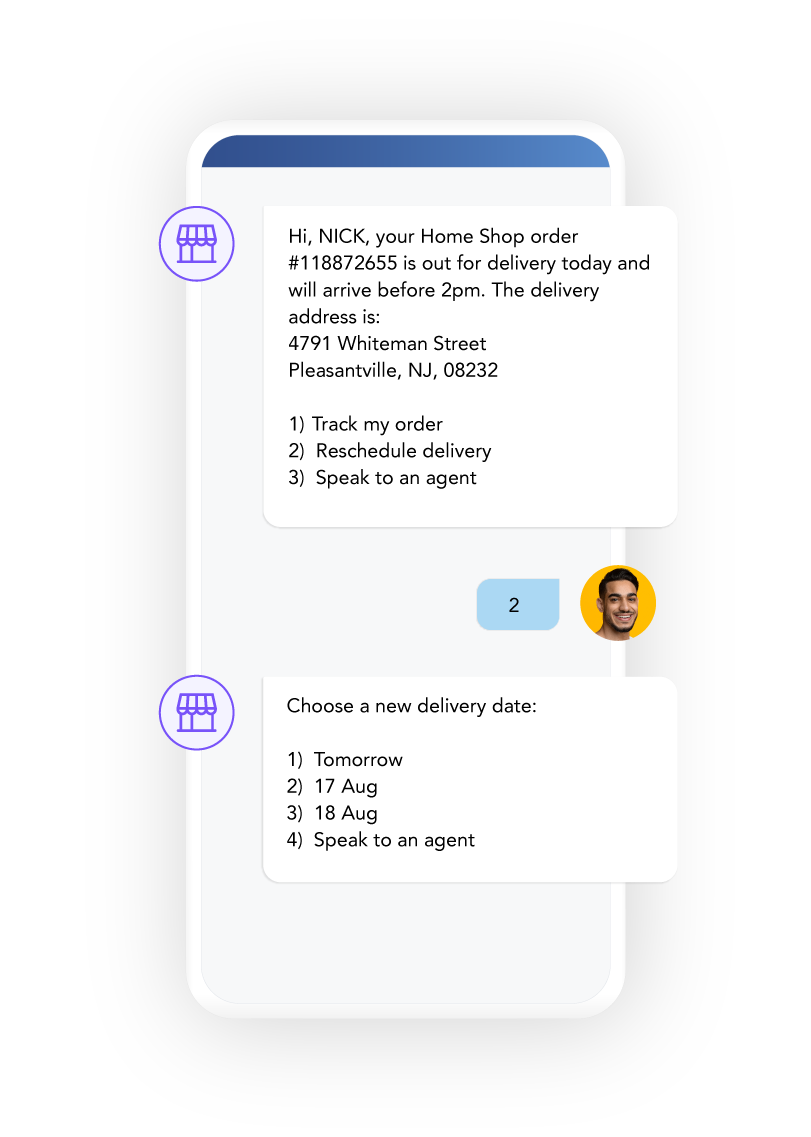 PROMOTIONS & SPECIAL OFFERS
Flash sale, back in stock, buy one get one free
Add another channel to your funnel and start making sales in mobile messaging. Deliver dynamic, personalized promotions and special offers and enable customers to make the purchase there and then. Engage them with relevant promotions and keep them coming back for more!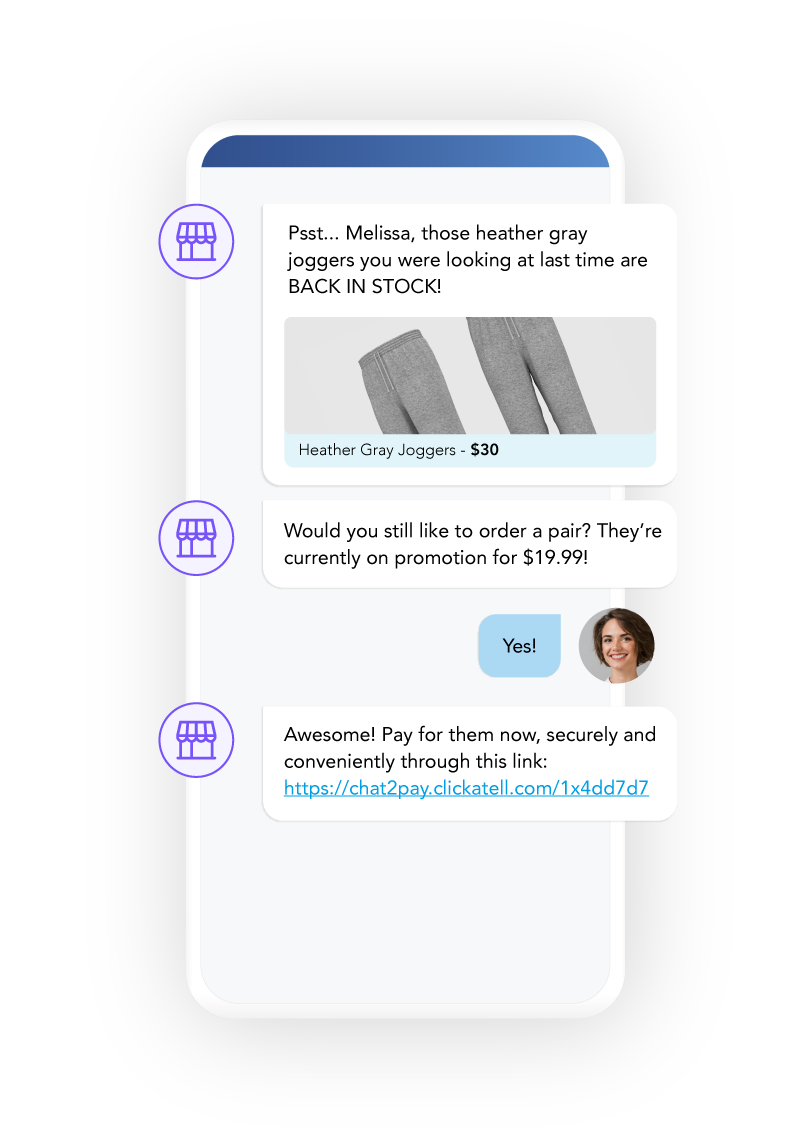 Loyalty
Treat your best customers
Incentivise repeat customers and engage them beyond the point of purchase with innovative loyalty programs delivered in messaging! Customers can self-serve to check points balances, special offers, redeem rewards – all with a few taps in a message, and without a mobile app or website!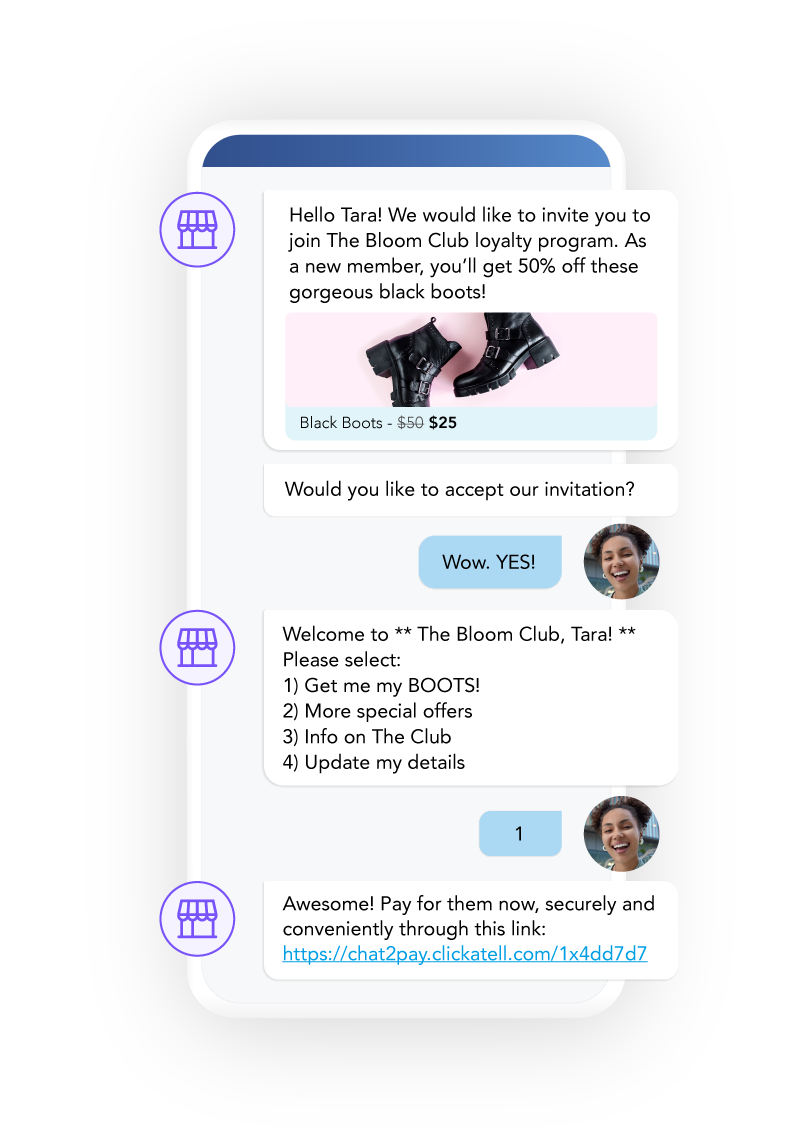 Satisfaction
Real-time feedback
Understanding how your customers feel about your business and whether your services meet their expectations helps grow the business and revenue, while preventing churn. Messaging provides the most
convenient channel to request customer feedback.