Boarding Passes
Get them on board faster
Improve the journey for your customers. Conveniently deliver boarding passes in messaging channels, eliminating the need for a physical boarding pass, or an online checkin. Enable smooth and seamless travel
experience for your customers.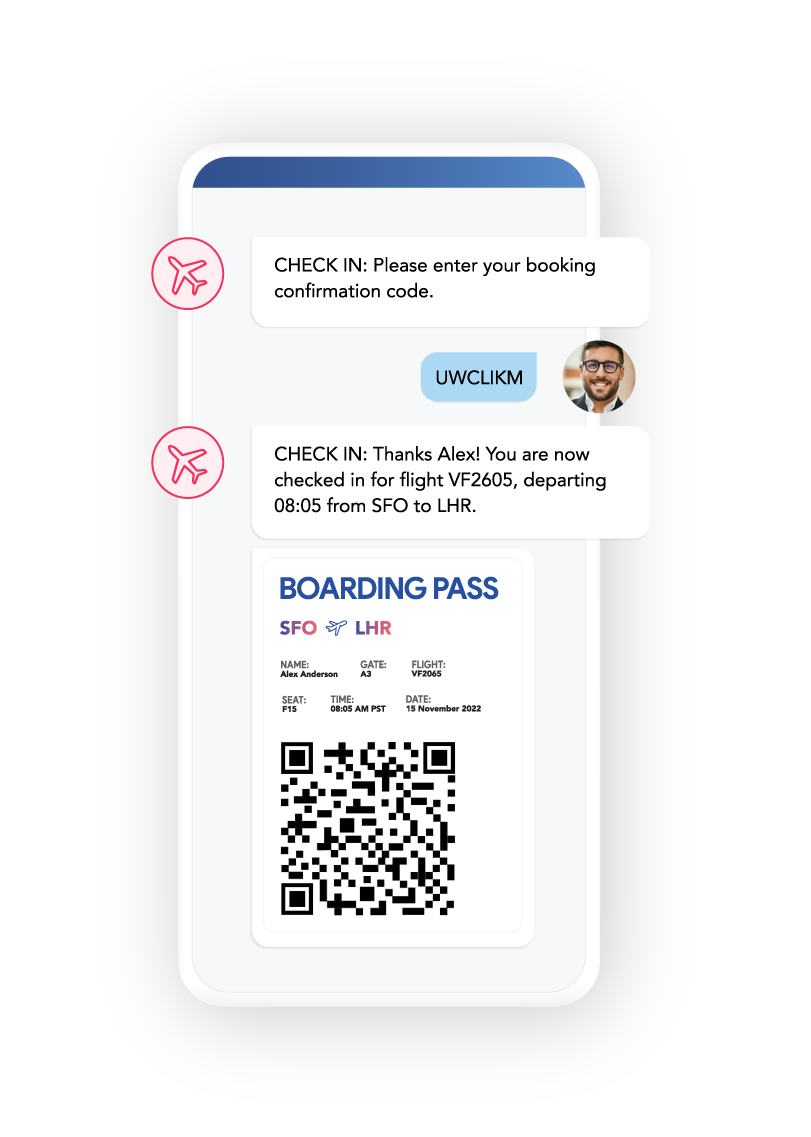 Making Payments
Help travelers skip the queue
Travel rarely goes according to plan. Take the hassle out of upgrading a seat, paying for an extra piece of luggage or for meals onboard. Let customers self-serve, and make payments quickly and easily in messaging channels, without having to stand in line.
Travel Updates
Keep customers informed
Stay ahead of the latest changes to travel plans, with notifications delivered directly to your customers. Provide them with helpful, actionable updates on flights, check-ins, bookings, and upgrades in real-time, on
messaging channels.
LAST MINUTE DEALS
Personalized special offers
Engage customers with promotions and special offers you know they will love. Reach out and let them to take advantage of last minute deals to their favorite destinations enabling them to buy there and then.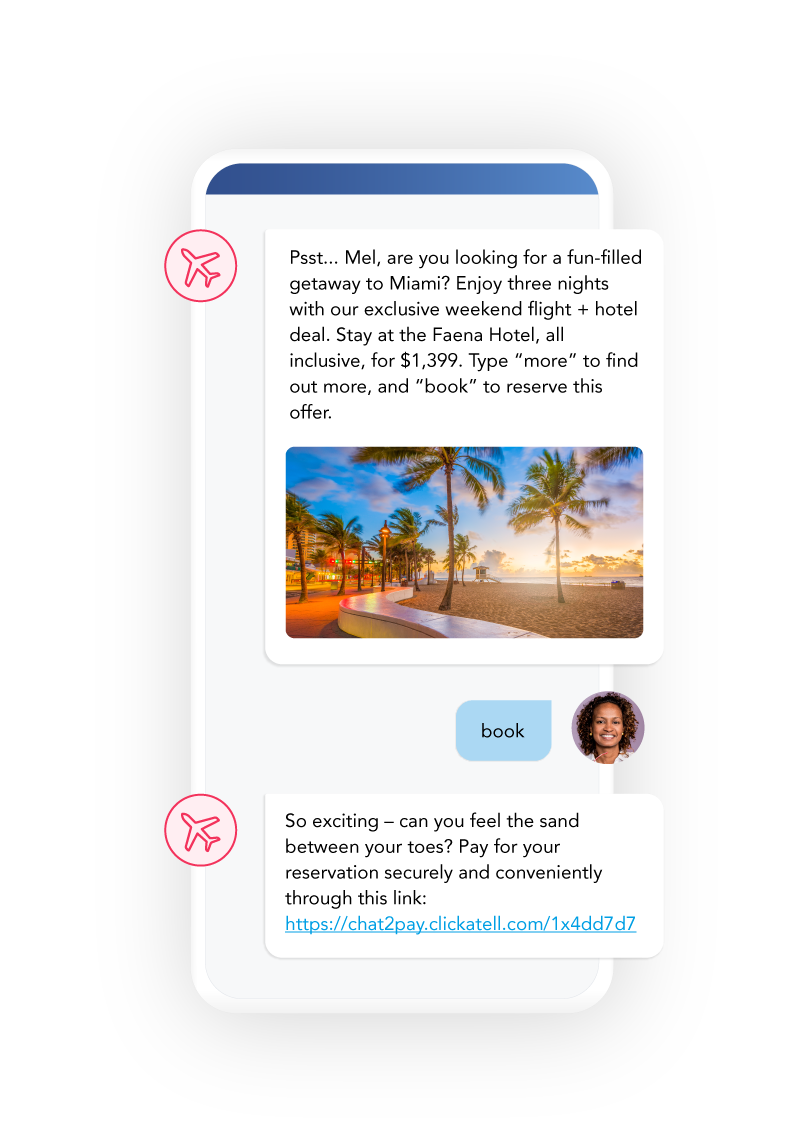 Customer Satisfaction
Keep flying high
One of the most important indicators of purchase intentions and customer loyalty is customer satisfaction. Understanding how your customers feel about your business and whether your services meet their expectations helps grow the business and revenue,while preventing churn.