This functionality enables businesses to add a call-to-action button on their Facebook and Instagram ads. When the ad is clicked by a mobile user it opens a thread with the business directly in the WhatsApp app (as opposed to opening the messaging section of the social platform). 
Ads that click to WhatsApp can be placed across Facebook and Instagram (e.g., News Feed, Stories, and Marketplace) and help support business objectives across lead generation, sales, and marketing.  
How can this assist you in your business? 
Pre-Purchase:

Awareness - The ad introduces a product/business on Meta

Consideration - The ad drives the end-user to a sales consultation experience

Purchase:

Post-Purchase:​​​​​​​

Care - The ad drives end-users to customer service experience, which can encourage future use

Loyalty - The ad directs loyalty members to discover special deals in WhatsApp
What are the benefits?
Qualified Lead Generation - Leads generated by WhatsApp ads are highly qualified. Prospects typically have a high interest in the business's products and services.​

Immediate Lead Engagement - Allows starting a conversation with leads soon after they contact the business via WhatsApp ads. Instantaneous conversations with customers prevent lead leakage.​​

Initiation of Re-engagement Campaigns -  Businesses can make the most out of WhatsApp marketing services, or run a special WhatsApp marketing campaign for re-engagement with personalized messages and offers.​​

Personalized Promotional Messages - Now customers can broadcast personalized WhatsApp campaigns at scale, ensuring that engaged customers get the most out of offers.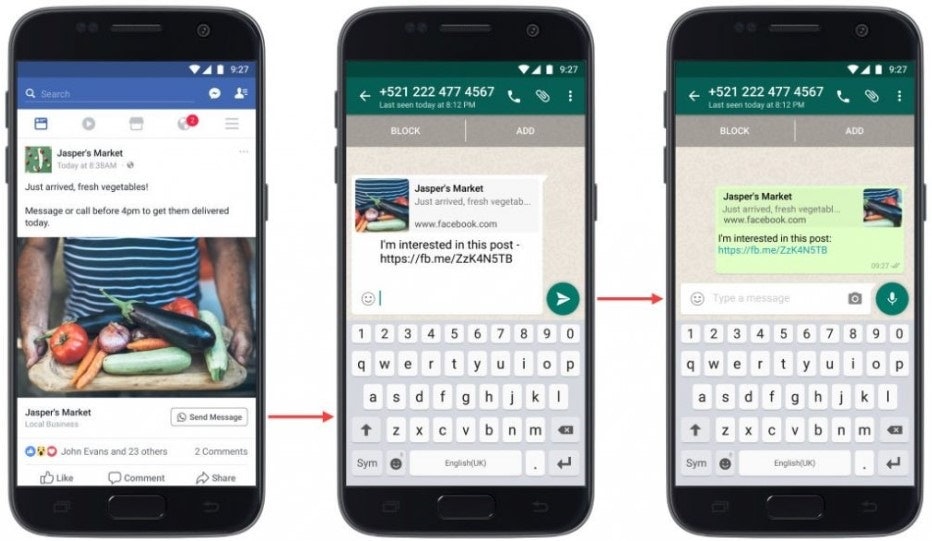 Also see: