Help Center
Where do I find the configuration details in my 3rd-party app?
If you are on our Interact or Transact package, you get the ability to integrate certain third-party applications with Clickatell's Chat Flow and Chat Desk applications.
When you add a new configuration to your Clickatell account, you'll be required to enter information about your 3rd-party application.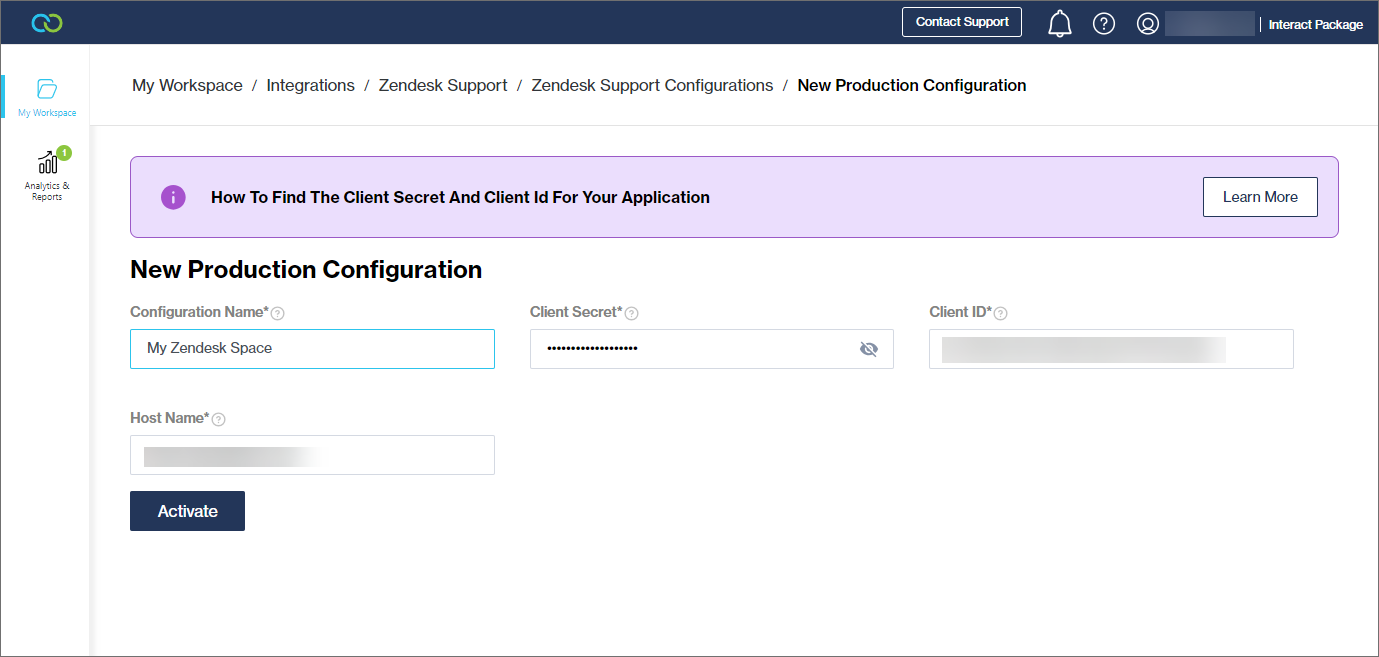 To get this information, you'll need to have added an authentication app first.  
If you've already added the authentication app, you can find the desired information by following the steps here: 
If you haven't added the authentication app yet, find how to create one in the various 3rd-party applications here: 
Contact support
Contact our support team and one of our agents will be in touch with you to answer any questions you have.
Ask the community
Visit Stack Overflow to join our community of developers and find the answer you need.
Developer docs
Access the latest technical information regarding Clickatell's channels, products and APIs.