Help Center
Can I change my email ID?
Yes, you are allowed to change your email once per day. Log in to the portal with your existing email, select the profile icon in the top right of your screen, and navigate to Profile Settings to change your email. A verification email is sent to the new email address and once verified successfully, your email is changed.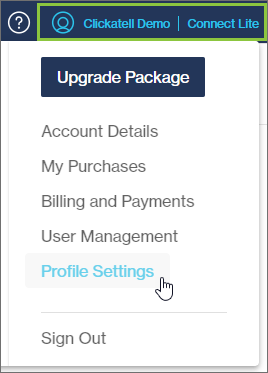 Contact support
Contact our support team and one of our agents will be in touch with you to answer any questions you have.
Ask the community
Visit Stack Overflow to join our community of developers and find the answer you need.
Developer docs
Access the latest technical information regarding Clickatell's channels, products and APIs.