Help Center
How can I close my Clickatell account?
If you are the account owner, you can close your Clickatell account and no longer receive any communication or updates from us.
Navigate to Account Details from the Profile menu and click 'Close Account' in the bottom right.
You will be informed of the result of this action and will be required to re-enter your credentials as confirmation of the account closure. 
Note:
Once closed, your account cannot be reopened.

All subscriptions and account balances are lost when you close your account.

Only account owners can close an account.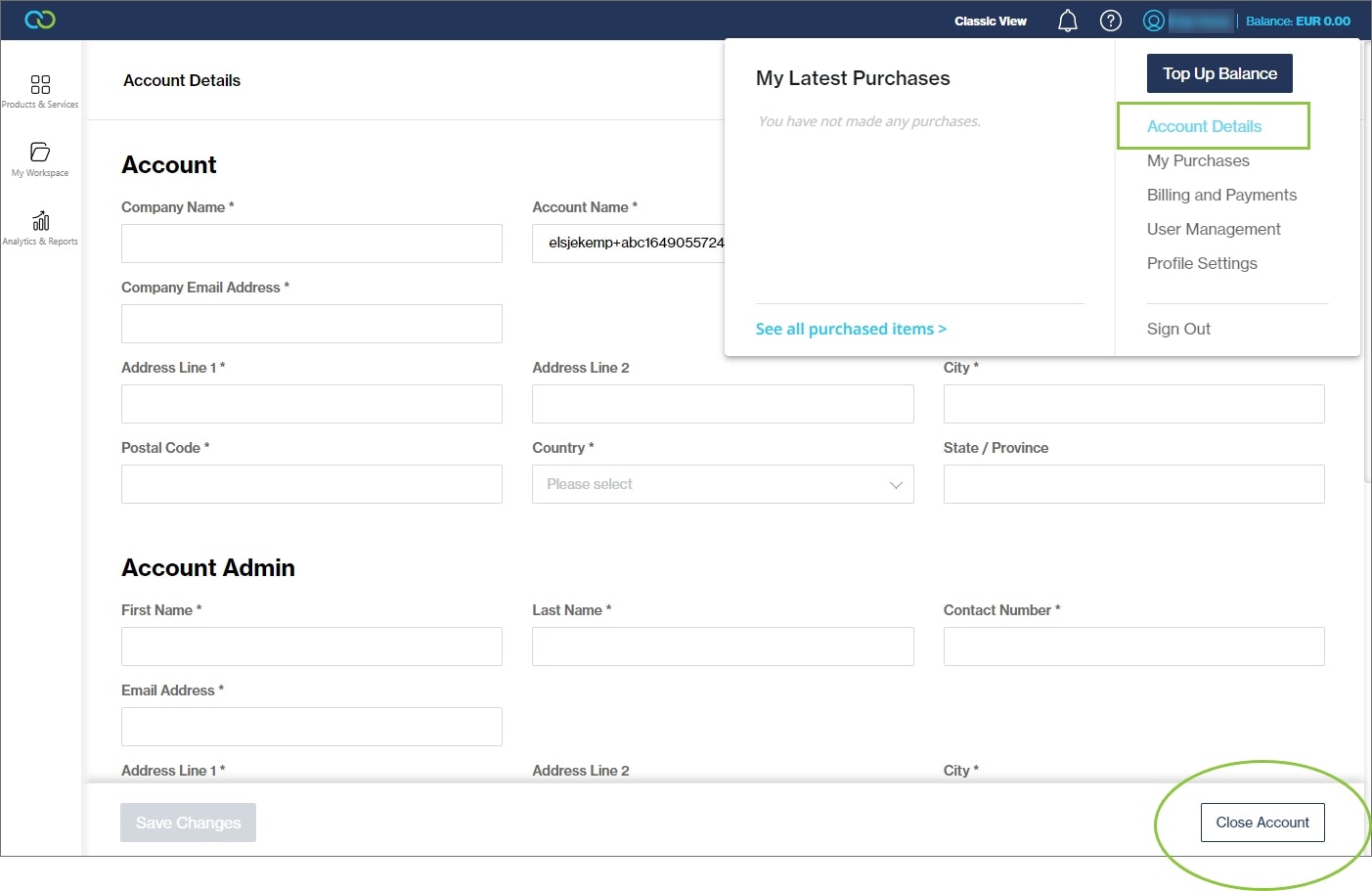 Contact support
Contact our support team and one of our agents will be in touch with you to answer any questions you have.
Ask the community
Visit Stack Overflow to join our community of developers and find the answer you need.
Developer docs
Access the latest technical information regarding Clickatell's channels, products and APIs.