First, you need to sign up for a Clickatell account. If you already have an account, simply log into the user portal.
From the Products & Services tab, activate the Chat Flow product.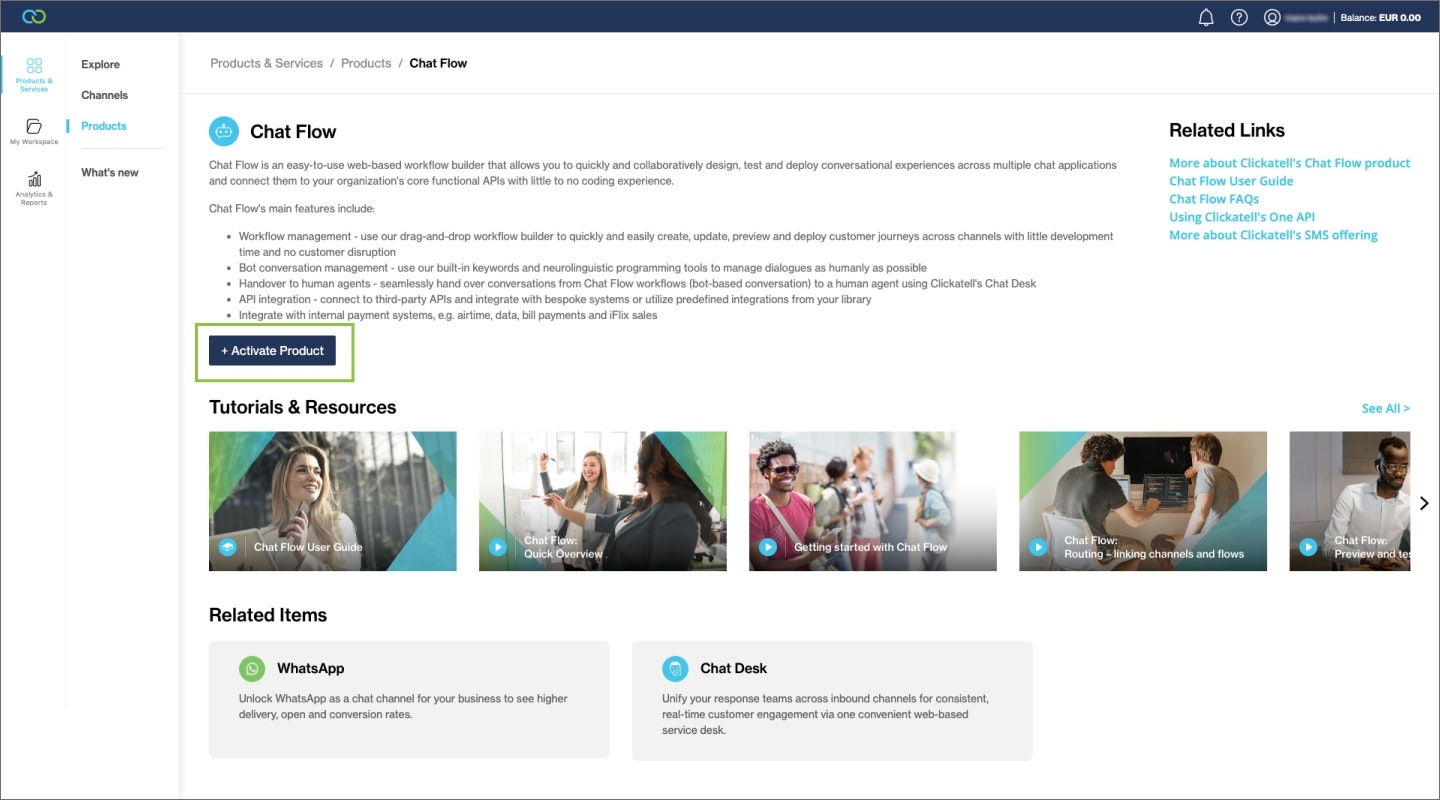 Navigate to My Workspace.
If you have a prepaid account, you need to purchase a subscription first before you can enable Chat Flow. Click on the 'Purchase Subscription' button and follow the prompts to complete your purchase.

Once a subscription has been purchased, you can launch Chat Flow in a new tab from My Workspace --> Flow.
For more details, refer to the Chat Flow user guide.