Help Center
How do I sign up for a Chat Flow account?
First, you need to sign up for a Clickatell account. If you already have an account, simply log into the user portal.
From the Products & Services tab, activate the Chat Flow product.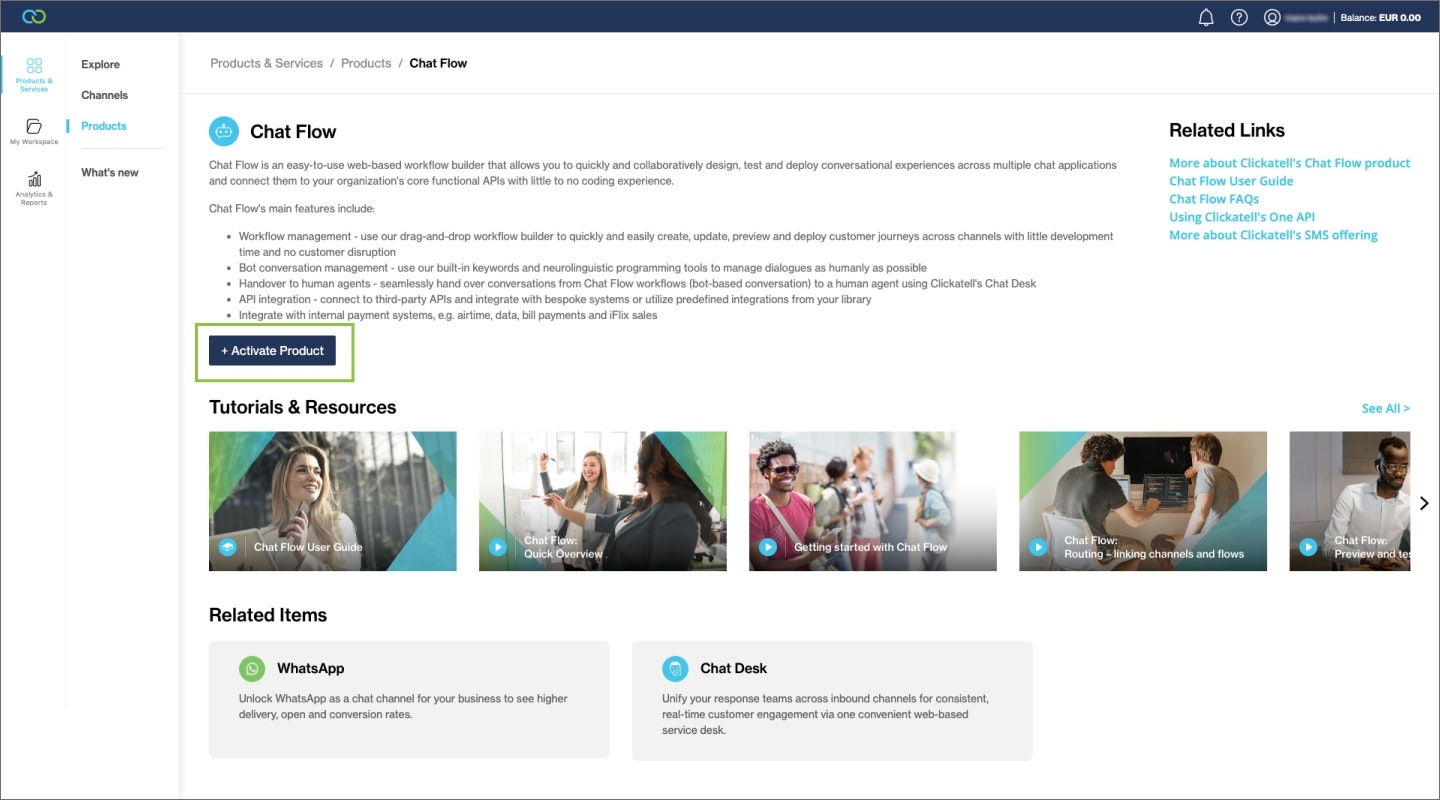 Navigate to My Workspace.
If you have a prepaid account, you need to purchase a subscription first before you can enable Chat Flow. Click on the 'Purchase Subscription' button and follow the prompts to complete your purchase.

Once a subscription has been purchased, you can launch Chat Flow in a new tab from My Workspace --> Flow.
For more details, refer to the Chat Flow user guide.
Contact support
Contact our support team and one of our agents will be in touch with you to answer any questions you have.
Ask the community
Visit Stack Overflow to join our community of developers and find the answer you need.
Developer docs
Access the latest technical information regarding Clickatell's channels, products and APIs.