You can add as many users to Chat Desk as you need, however, only one agent can log in per agent seat at any given time. When you activate Chat Desk, you automatically get one free agent seat to use with all channels.
To allow more than one agent to log into Chat Desk simultaneously, you have to purchase more agent seats by navigating to My Workspace --> Chat Desk in your portal and then clicking the 'Add New Seats' button. Select the number of seats you wish to add and click 'Next'. Follow the prompts to finalize your purchase.
Also see here for more information.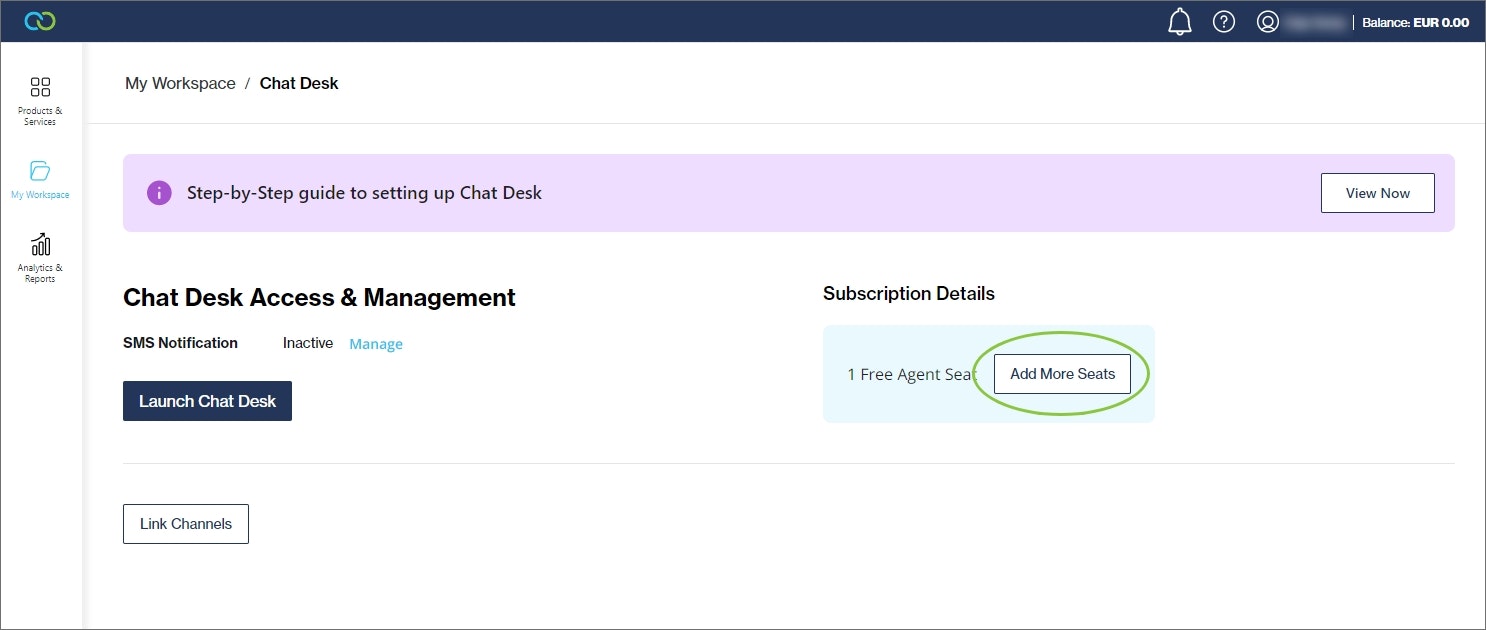 If you are currently using the old user portal:
Only one agent can be logged in per agent seat at any given time. To add more agent seats, log in to your Clickatell account and click the 'Upgrade' button in the top navigation bar. Choose the number of seats you want to add and whether you want to be billed monthly or annually. Click 'Add to cart'. You can now check out and make a payment by clicking on the 'cart' icon and then 'Go to cart'.