To view new Chat Desk agents, log into the Clickatell Portal and click on the profile icon in the top right. Select User Management.

All the users in your Clickatell account are displayed alphabetically in a table together with their role and status. To view or edit a specific user, select the user from the table.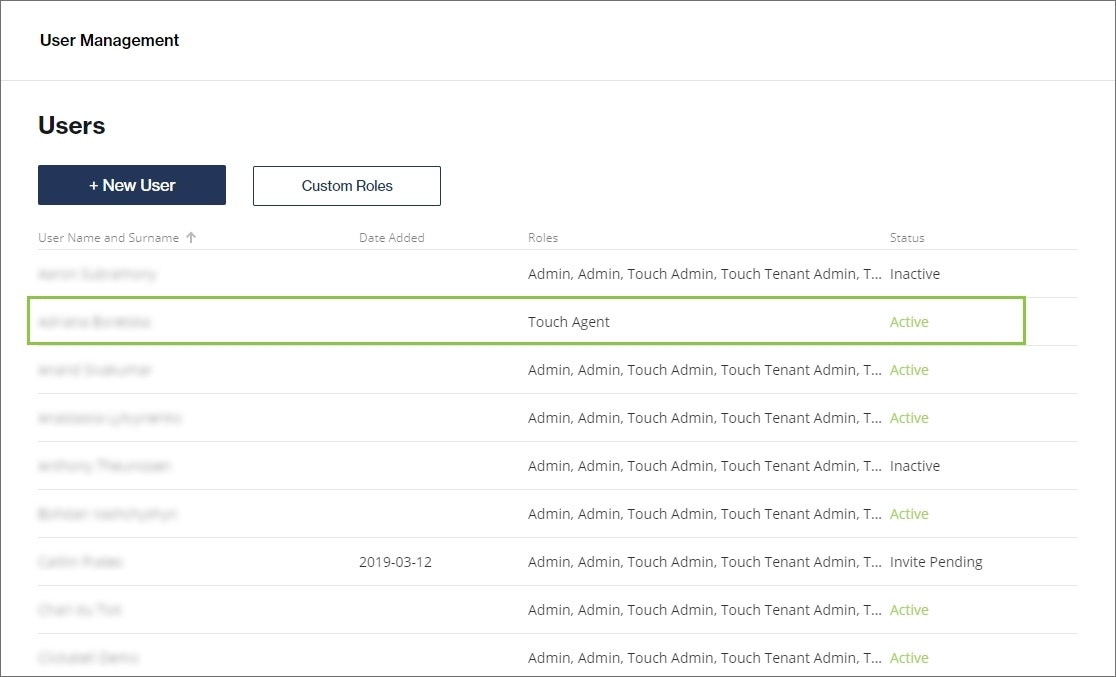 If you are currently using the old user portal:
To view a new Chat Desk (previously known as Touch) Agent user that you have invited, navigate to Settings --> User Management from the panel on the left in your Clickatell portal. You can see the status of all users (i.e. invitation pending or active) and the roles assigned to each. A new agent will only be 'active' once the agent has logged in to verify their account. Click on the user to view/edit their details.