Help Center
Can Chat 2 Pay be used for bookings as well as prepaid transactions?
Chat 2 Pay has been developed to capture payment information securely and conveniently. Chat 2 Pay supports both "Sale" and "Authorization" transactions from day one. The type of transaction can be configured by the merchant using the Chat 2 Pay configuration tool in the Clickatell Portal.
The "Authorization" transaction type would be used for placing a hold on the customer's card, for example when booking a rental car without needing to pay upfront.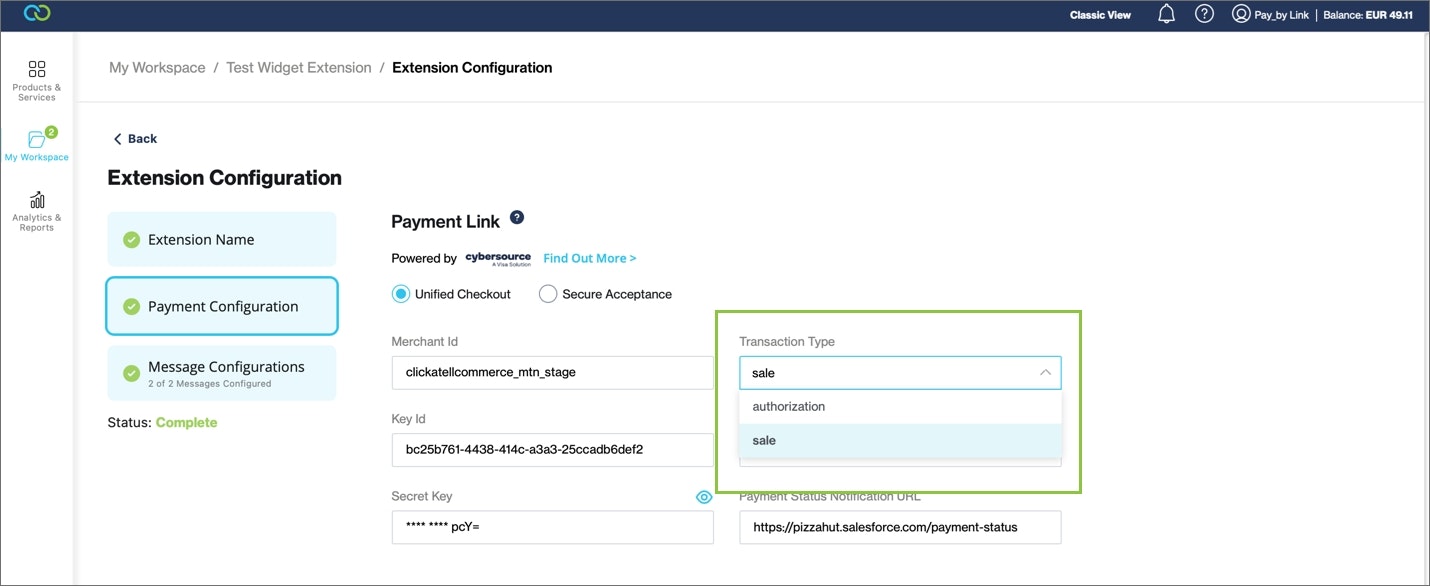 Payment configuration in the Clickatell Portal allows transactions to be set as "Sale" or "Authorization"
Contact support
Contact our support team and one of our agents will be in touch with you to answer any questions you have.
Ask the community
Visit Stack Overflow to join our community of developers and find the answer you need.
Developer docs
Access the latest technical information regarding Clickatell's channels, products and APIs.