Help Center
Can I cancel the payment request sent from Chat Desk?
Yes, a payment request can be cancelled if the end-user has not yet clicked on the payment link sent to them.
If a payment request has already been accessed by the end-user or has expired, it cannot be cancelled.
See here for more information on cancelling payments.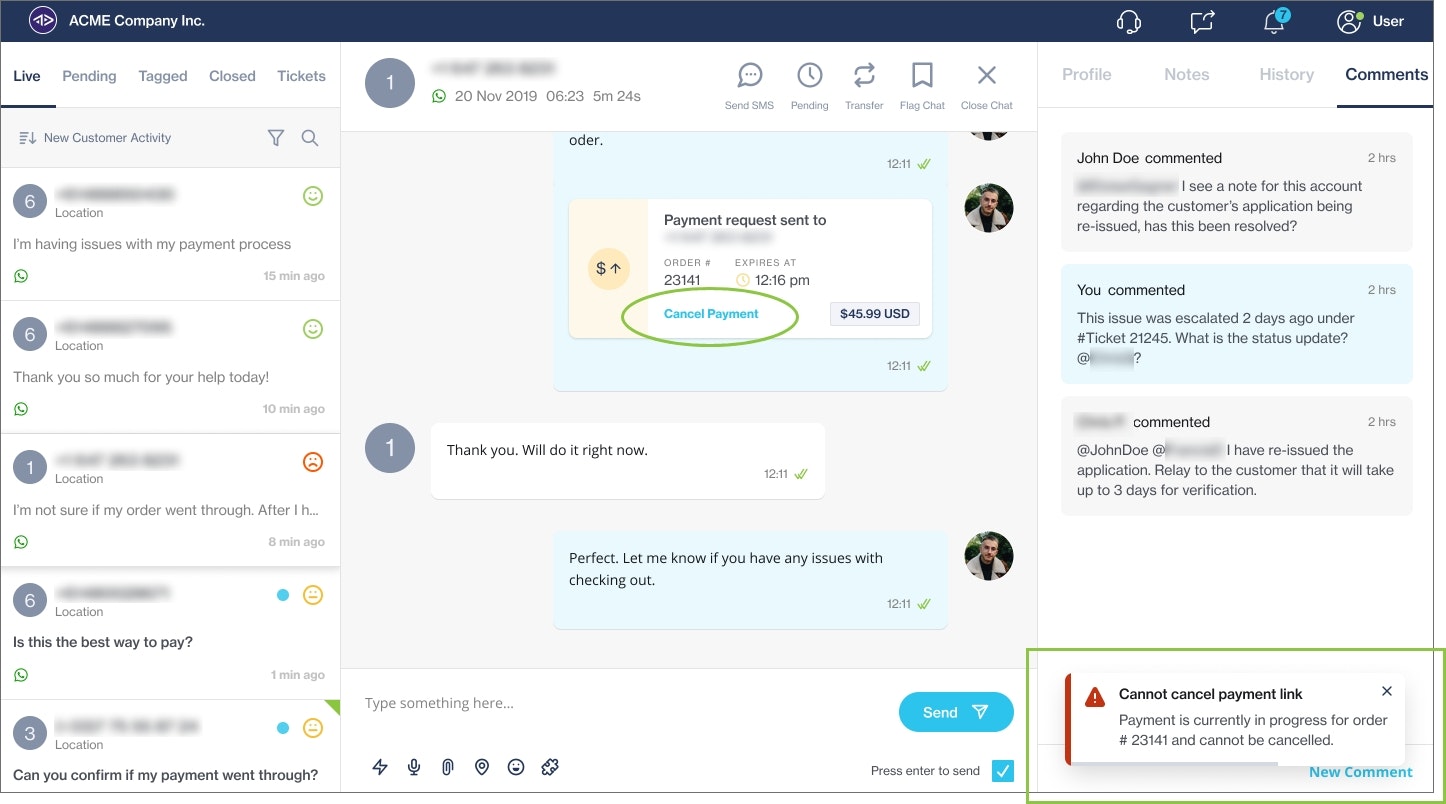 Contact support
Contact our support team and one of our agents will be in touch with you to answer any questions you have.
Ask the community
Visit Stack Overflow to join our community of developers and find the answer you need.
Developer docs
Access the latest technical information regarding Clickatell's channels, products and APIs.