You can integrate any other (non-Clickatell) application directly with the Chat 2 APIs to trigger payment requests.
To link Chat 2 Pay to an external application via API, you must do the following on your Clickatell Portal:
Link the Chat 2 Pay API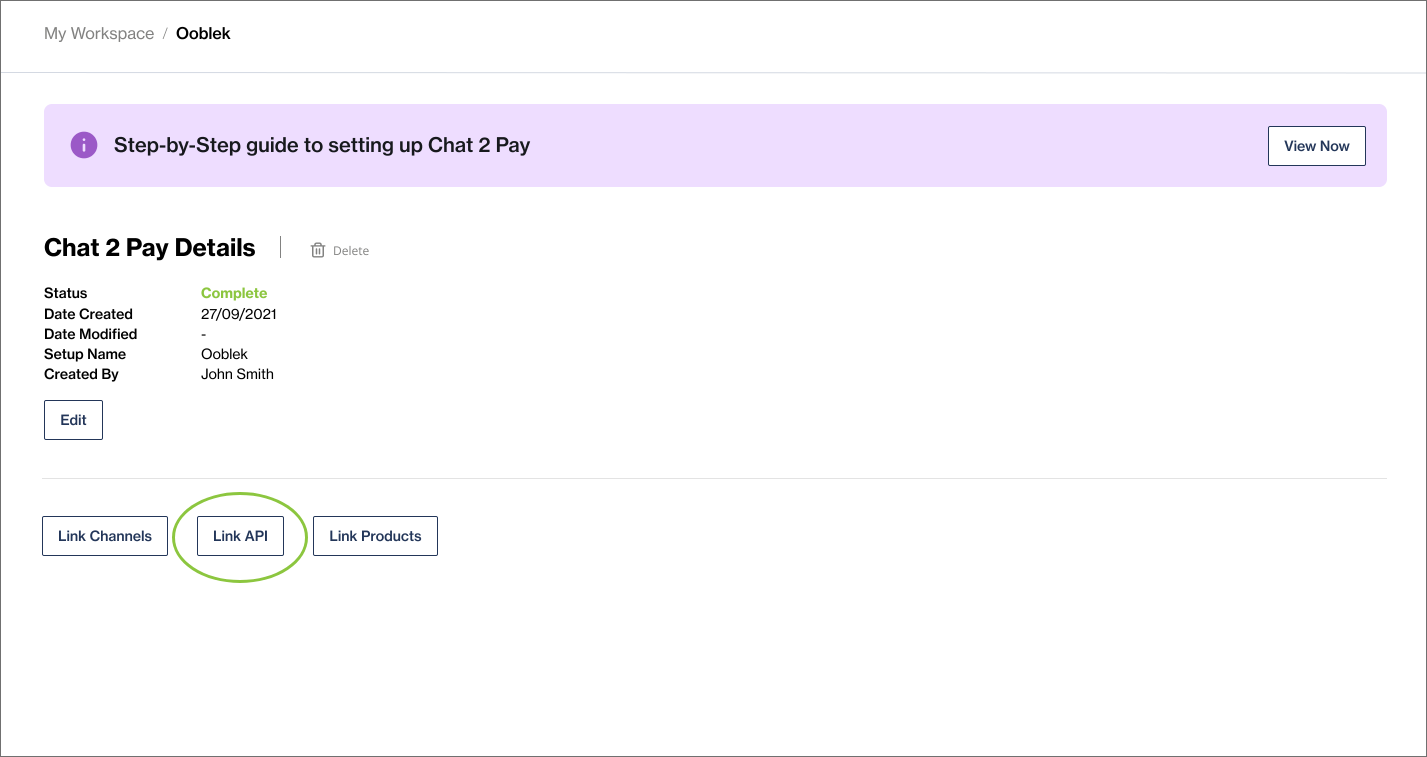 2. Enable the application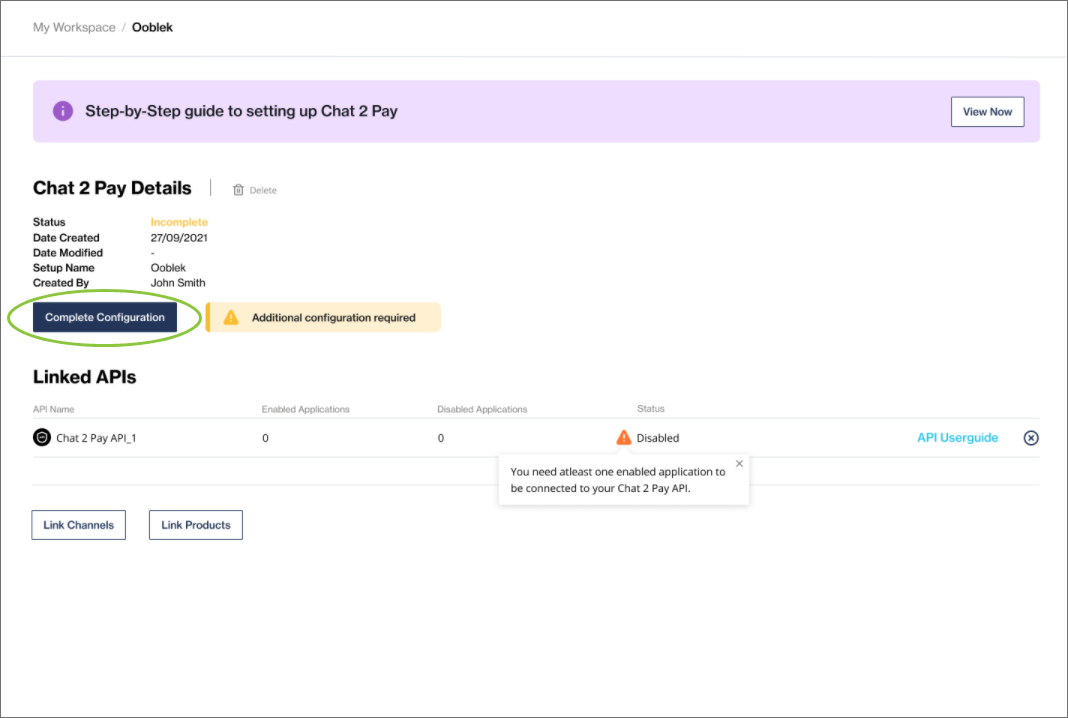 You can find more setup information here.
You can also view our API Documentation here.