Mobile marketing tips to boost sales campaigns
With the holiday season well and truly over, it's important to have your marketing plan and post-season ideas down to a tee. If you plan your SMS marketing campaigns carefully and leverage social and customer relationship management (CRM) channels to help boost awareness and conversions, you'll be able to reach your financial targets without feeling too much of that after-the-holidays slump.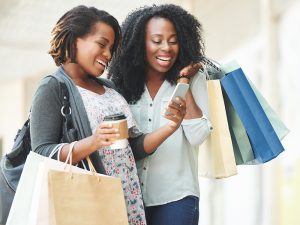 Now is the ideal time for marketers to work their magic and try their hand at new social media and business tactics. The right approach can significantly increase traction and show customers why they should spend their money with your business, which is exactly what you want. Considering that SMS messages have an open rate of 98 percent, SMS marketing is the ultimate medium for marketers to be using. Pair each campaign with some quirky copy to keep your customers interested, and they'll be falling over their feet to get their hands on your deals.
Similar to the SMS "chat", the chatbot concept is yet another idea for businesses to personalize their marketing and drive measurable results where it matters most. Here are a few tips to consider in your marketing plan this year.
Personalize messages and product recommendations
Whether you're using SMS messaging or chatbot technology to reach your customers, always look beyond the "sale" and try to engage in the most personalized manner possible. Customers want to feel special and welcome, and this can be done by personalizing your messages. Consider a tailored approach for your next campaign.
Use urgent sales messages
When you create a sense of urgency with your SMS messaging about special discounts, you'll urge your customers to complete a purchase in a certain period of time. For instance, if you send out a message saying that there's a sale on and loyal customers receive a further discount, this will increase website traffic significantly. You can guarantee that these shoppers will arrive either in your store or at your online store to find the discounts they were promised.
Offer free shipping on items
Since many customers don't have time to visit stores during their busy days, most customers resort to online shopping. And along with paying for their purchases, customers need to pay for shipping which can be quite pricey, depending on the item they choose to purchase. So, avoid these additional charges for your customers by incorporating free shipping into your marketing plan. This alone will draw customers in because they know how much money they can save.
"Last minute" freebie texts
Send targeted information that will appeal to your customers. For instance, "last minute savings" on an item you know they've looked at before. It's these SMS messaging tactics which can encourage your customers to make impulse purchases.
Post-festive season promotions
A company's marketing plan needs to include post-season ideas. While December and January are busy months for businesses, they are months where customers need to budget and save their money. To be successful with your social media and business approach, you need to be smart about your campaigns and consider ways to win over your customers when it matters most. Monitor your customers' behavior and make sales opportunities easier than ever.
Time to tweak your marketing plan
Many businesses are adopting an omnichannel approach so that they can contact their customers on their preferred channels and when it appeals to them. You need to focus your marketing plan on relaying the correct messages based on their needs and using the correct touchpoints to connect with your customers. There is so much competition out there, so take control of your campaigns and learn more about the tools you need. Clickatell Touch and SMS Platform can take your marketing efforts to new heights - sign up for a free Clickatell account today and start reaping the benefits of both of these solutions.