Factors affecting B2B marketing
While marketing is marketing across the board, and there are many similarities in all sorts of sales, there is a difference between business to business (B2B) marketing and business to consumer (B2C) marketing. The factors which influence the purchasing decisions of businesses are different to those which influence the everyday consumer. Here are 4 key factors which you should consider in your B2B marketing strategy.
Businesses will likely stick to a product or service they trust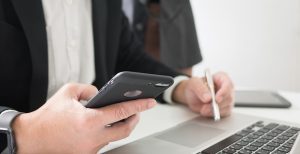 Business owners and managers have a lot to deal with on a daily basis and searching for new products or service providers is certainly not something they want to add to their to-do list.
This is exactly why, when you already have a B2B customer base, you need to ensure that you retain them. It's pretty simple. B2B marketing should always start with customer retention.
Unless your products or service drastically drop in quality, chances are that your B2B customers will stay with your brand. If you have established a certain standard, you need to either maintain that standard or improve it. Every change you make to your product or service offering should be thoroughly tested before being released. You can't run the risk of losing customers because what you believed would add value to your offering has actually detracted from the initial value.
Businesses want it to be simple and easy
If you're trying to sell your product or service to a business, you need to make it easy for them. Business leaders don't want to have to make more decisions than necessary. If you have a variety of services or products, offer them in packages. This way, the business won't have to pick and choose what they want. Instead, they can pick the package which fulfills the majority of their needs. And, if they want to decide on each product or service that they'd like to make use of, allow for that option as well.
Create results they can see
Businesses are run with return on investment (ROI) in mind. This means that the average business procuring your services or purchasing your products needs to see results in order to buy into your brand. They don't want to simply pay and hope it works.
That is why, in your B2B marketing strategy, you need to create a way for your B2B customer to be able to see the results they're paying for. They want to know that they're receiving a significant ROI. If they can see the positive results of investing in your brand, they'll most likely continue to purchase from you.
Relationships are important in B2B marketing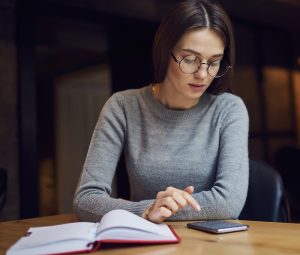 As mentioned, when it comes to B2B purchasing, businesses are likely to stick to a product or service provider which they already know and trust. Over time, a relationship is built up between the seller and the buyer and trust is established. This means that retaining your B2B customers relies on maintaining that relationship and ensuring the relationship you have with your customer is cared for with excellent customer support.
Unlike with B2C, with B2B, you'll likely interact with them on a regular or semi-regular basis. You need to ensure that this interaction is always a good experience. Managing your relationships with B2B clients is important since it's probable that they'll stick with you as long as they are happy with the customer service they are receiving.
Maintaining relationships with clients can be as simple as sending regular B2B marketing messages with the latest product deals or the occasional discount code. SMS can be used in customer relationship management, and so can artificial intelligence, chatbots, and more. For more information, read this article on CRM and building brand relationships.